Morning miracle overnight oats
We all need a miracle in the morning, and these overnight oats happen to be mine! The mornings are always so busy, especially on the days I go to work. There is usually a rush to get to school on time. I never had time for breakfast beforehand. This is something many Mum's are familiar with. We don't make the time to fuel ourselves.
I used to get to work and think I could wait until lunchtime to eat. That rarely worked, it wouldn't be long before my tummy was grumbling mid morning. At times I would find it difficult to concentrate. When lunchtime did arrive I would be so hungry I would end up over-eating.
Overnight oats became my morning miracle. They take 5 minutes to prepare in the evening. I take them out of the fridge the next morning and eat them when I get to work. Taking this 5 minutes out of my evening means I am taking time to care for myself. I am more likely to maintain my focus at work, and less likely to overeat at lunch.
The great thing about this recipe is that it can be adapted to suit most dietary requirements.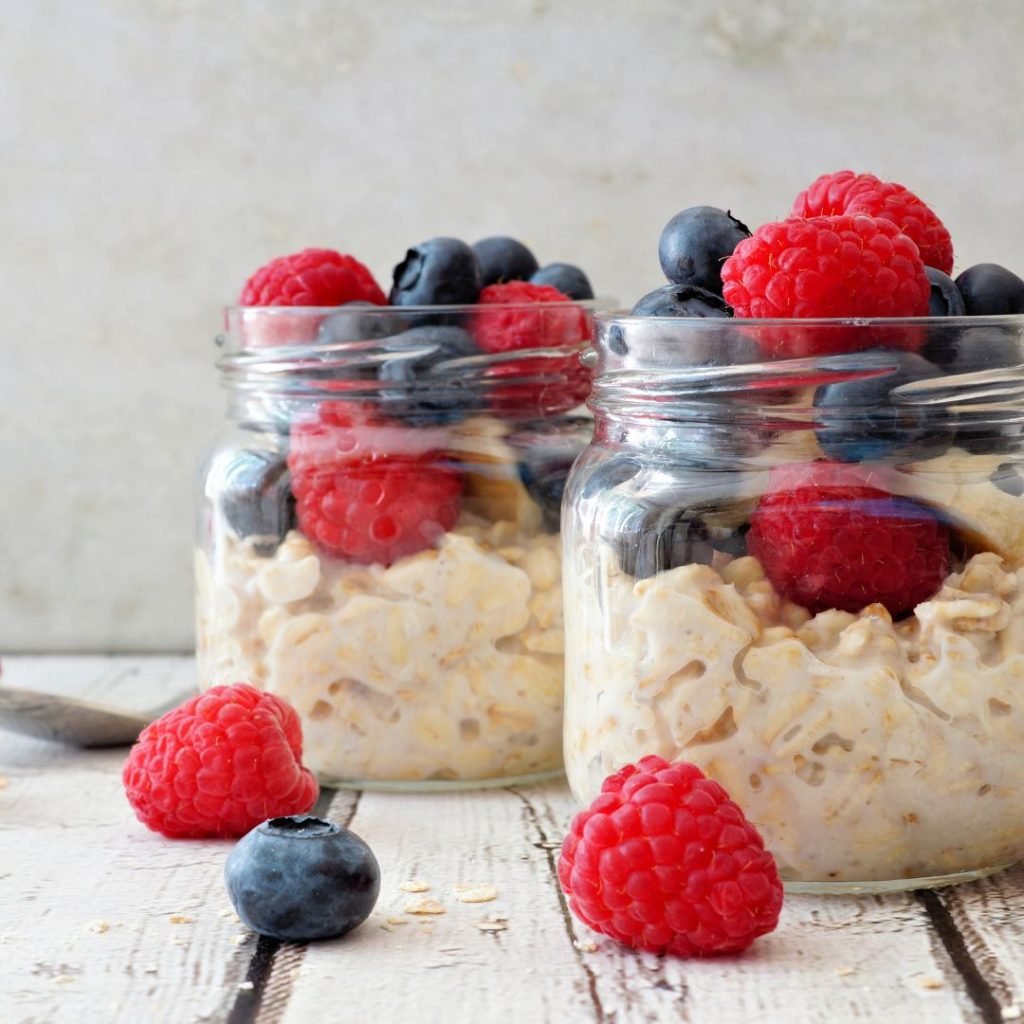 Main ingredients for overnight oats
Oats – I like to use rolled oats for the best texture. Not all oats are certified as gluten free due to the factories they are packaged in. If you are gluten free ensure you pick up the right ones.
Fruit – I like to use frozen fruit in mine. It's cheaper and also lasts longer. As it defrosts overnight the juices mix into the overnight oats providing some extra moisture. I tend to use frozen raspberries, but most fruits are suitable.
Yogurt – I make my overnight oats with either fat free yogurt or full fat greek yogurt depending which diet I'm following at that time 🤣. If I use fat free I tend to find I need to sweeten it more. Milk can also be used instead
Sweetener – I use honey to add sweetness to my oats. Being as I use frozen fruit it can be a little tart sometimes, and so sweetness is needed to balance it out. Sometimes I use artificial sweetener like Canderel Sugarly instead. Peanut butter or jam can be used to sweeten the oats too.
Texture – I like a bit of crunch in overnight oats. I add pumpkin and sunflower seeds. I find this gives the oats some texture and provides me with some extra nutrition.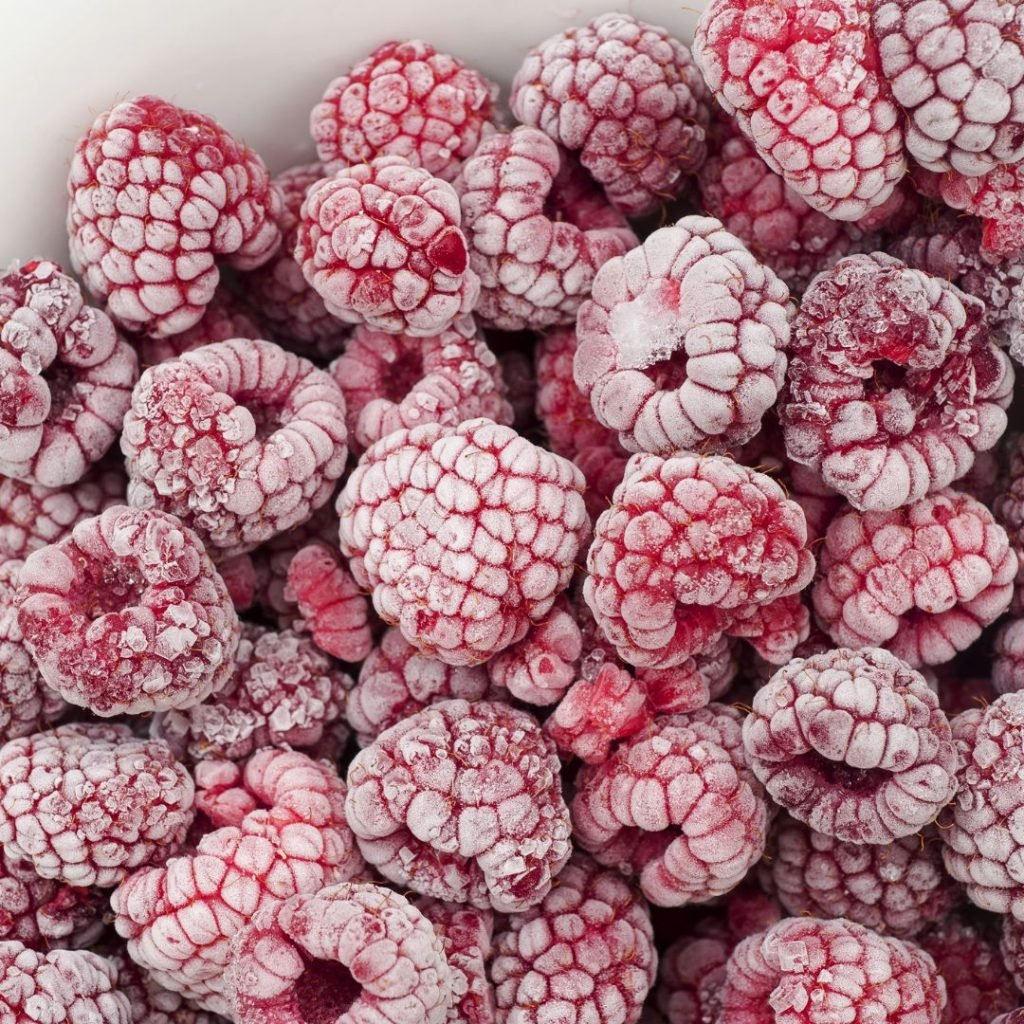 My morning miracle overnight oats recipe
A great easy prep breakfast recipe, for busy mums!
Ingredients
40g Rolled oats
150g Greek style yogurt
50-60g Frozen raspberries
1.5 tbsp Runny honey
1 tsp Pumpkin seeds
1 tsp Sunflower seeds
Method
Add the oats and yogurt to a jar or container with a lid. (I quite often use the ones from a chinese take-away!).
Add the frozen raspberries and mix through. Add some extra frozen raspberries to the top.
Drizzle on the honey. Sprinkle on the seeds
Add the lid and store in the fridge overnight.
I don't like my overnight oats straight from the fridge. Mine come out of the fridge when I get up. Then they're ready to eat by the time I get to work.
These should store for 2-3 days in the fridge, Great for if you want to prep for a few days at a time.
Please note this post may contain affiliate links. Using these links will result in no extra cost to you, but we may earn a small commission.