Camping with kids
Camping with kids can leave the family with amazing memories but can be stressful for parents. In this blog I will share our experience of camping as a family of 6 at Parkdean Resort Sandford. As well as an honest review of the resort and touring facilities.
If you are looking for more information and the review of the resort, you can skip to the relevant section here: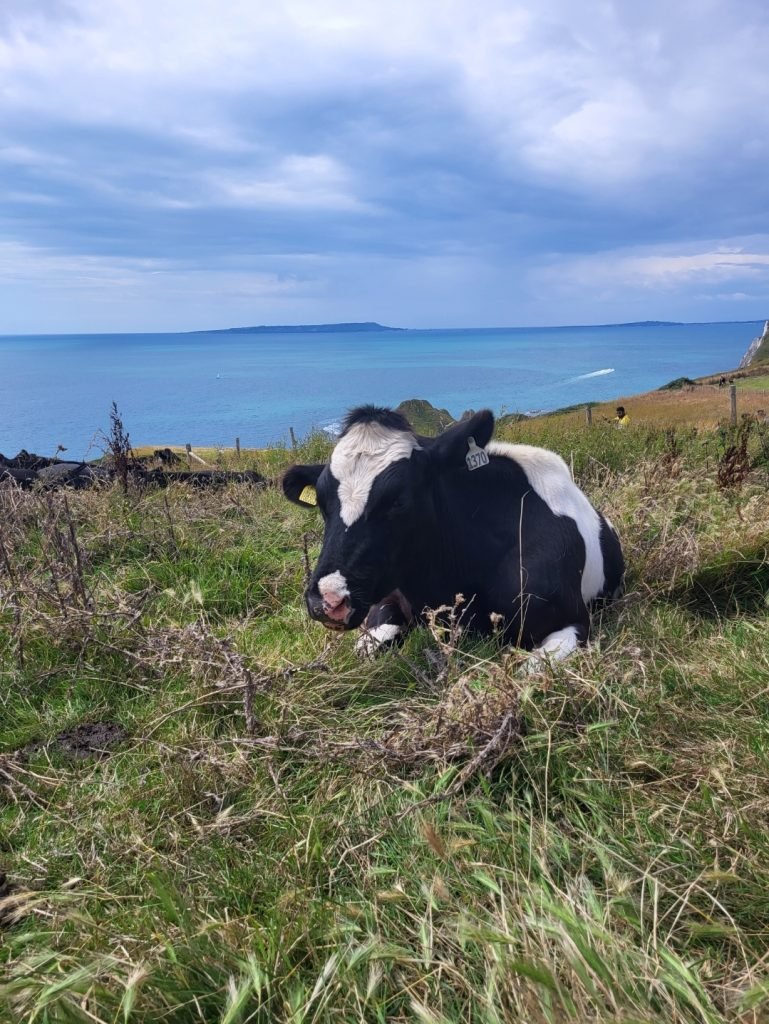 Booking our camping trip
We own a campervan and the aim originally was to sleep all 6 of us in the van. 2 adults, 4 kids and our dog Darcie. As summer approached and time ran out we knew that wasn't going to happen. We decided to stick with the trusted method of half of us in the van and half of us camping in the tent.
Dorset took our fancy and we began to look at campsites. We had visions of the children frolicking in a large grassy field, getting the tennis rackets and football out and having a great time. We sat, and we thought about it, a campsite with no wi-fi? Sounds ideal, but is that actually what it would be like in reality? Could the kids live without wi-fi, more to the point – could we? We had been away for a long weekend before so knew that if rain struck, technology can be a godsend. Mark also had to do a little work while we were away, so that put pay to that plan.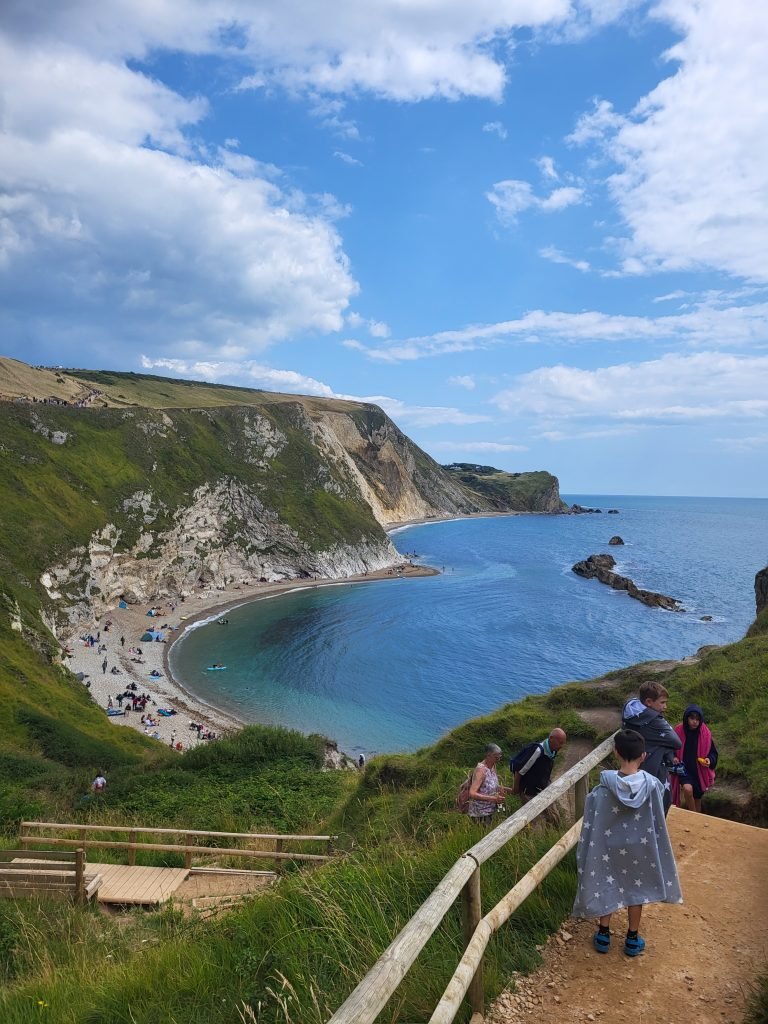 Where to camp with kids?
At that point we decided to book a resort where we could join in with activities, swim and enjoy evening entertainment. I looked to see where I could use my blue light discount. Parkdean holidays came up, the blue light card discount didn't work. I managed to get a 10% discount code from healthservicediscounts.com. Mind you, Mark managed to find a code online that was open to anyone and that worked also. So top tip always search online for discount codes before you book. Camping with kids can work out expensive so it's good to save where you can.
We booked a week long break for 2 adults & 4 kids, for less than 2 weeks time. We paid an extra £35 for the dog and an extra £35 for the tent. In total it cost us around £380 for a week at the beginning of the Summer holidays. This was for the larger pitch, without EHU (electrical hook up).
With less than 2 weeks we decided to log into the website and book swimming. With the bookings being open for 3 weeks already, unsurprisingly there wasn't any availability. A quick phone call reassured us that only a percentage were available to pre-book, the remainder would be offered on a walk-in basis.
The preparation for camping
Being seasoned campervanners, we had all the equipment we needed to take with us. The van is fitted with a water system, an electric system and a 2 burner gas hob.
We were worried about space with clothes and food for 6 people and a dog. We decided that I would take my car also, as it provided a bit more storage space. Work had been absolutely manic. I was preparing to take on a new role with more responsibility on my return from holiday. Packing was left to the last minute. The parkdean resort has a launderette on site, meaning I could reduce the amount of clothes we packed and plan for a midweek wash.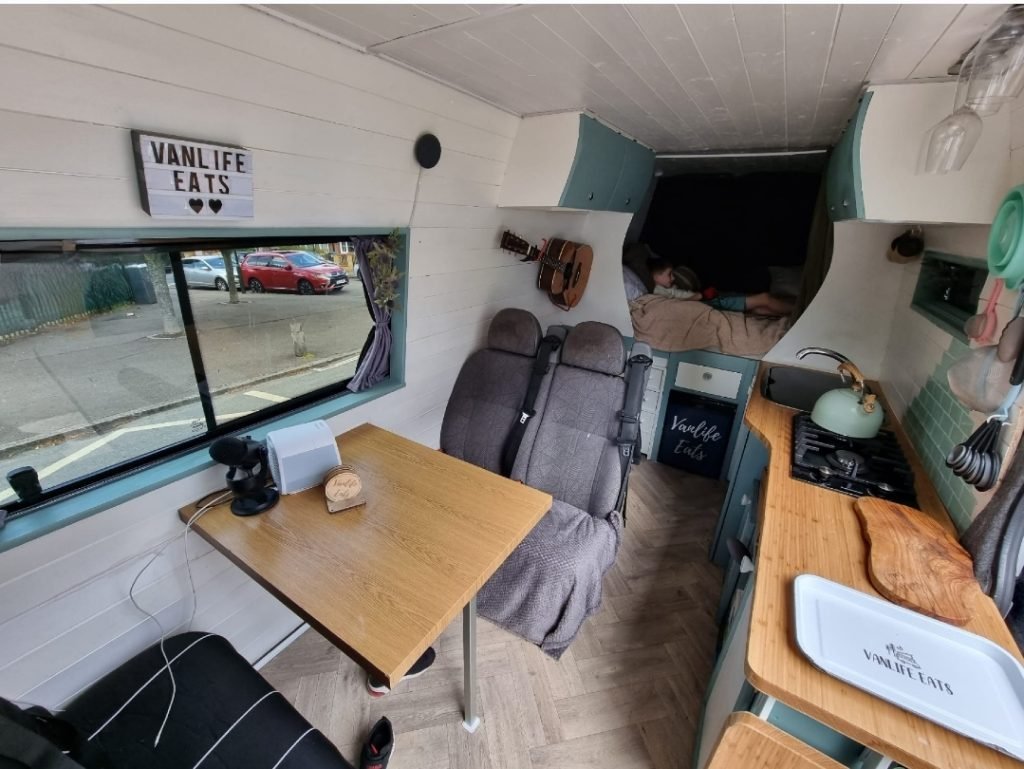 When Mark and myself go away in the van together we love cooking meals, and being creative with cooking. With kids, it is never that easy, especially when camping. One of my boys will only eat skinless sausages or chicken nuggets for dinner. Which made planning his meals easier 🤣. For the rest of us we decided to plan meals we would eat together or with simple variations. Top tip have an idea of a meal plan to take some of the pressure off when there. With that in mind, we set about doing an online shop to collect the day before we left. The great thing with having the van meant we could load the shopping straight into the van ready to go!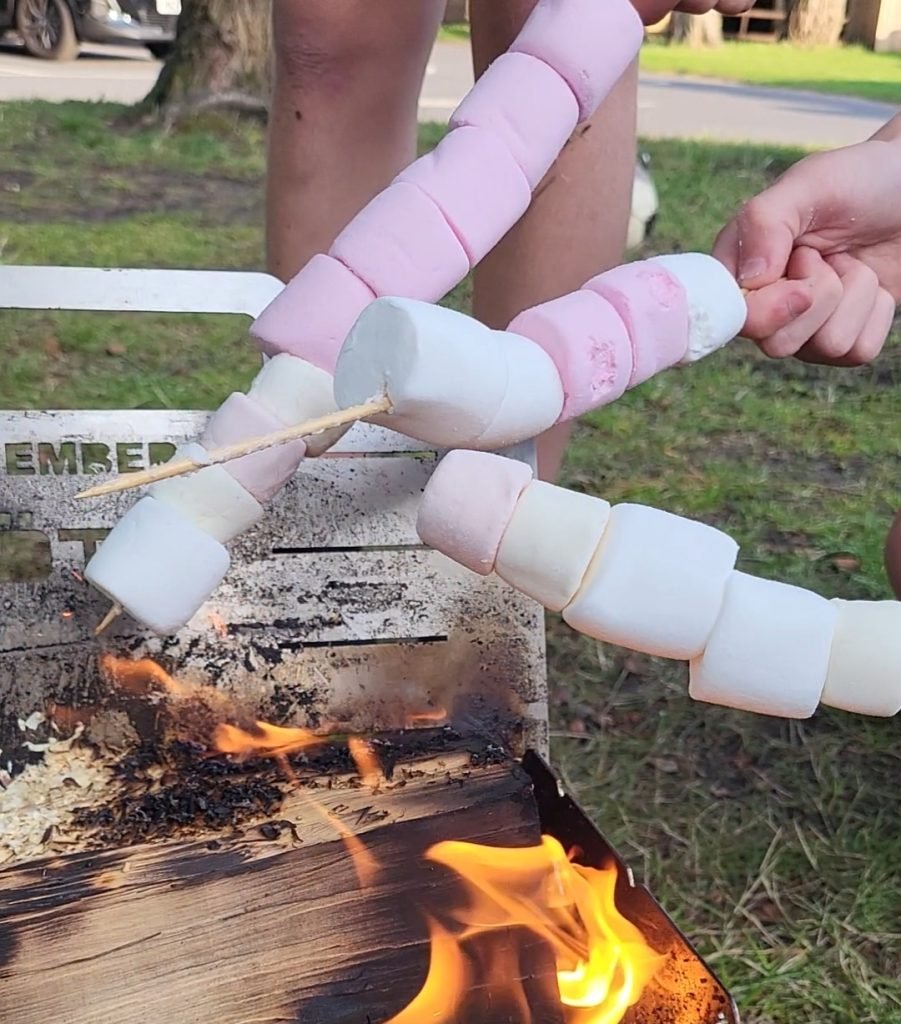 The big day arrives!
We headed to the resort separately. Mark set off mega early to collect his 2 eldest children. We were set to follow behind but there is so much for a Mum to do before going away! Organising the kids, clearing food out the fridge, taking the bins out etc. So we ended up leaving a few hours later than planned – ooops! We left the house, got about 10 mins down the motorway and the heavens opened. They didn't stop until the next day! The rain was a common occurrence during our time away.
Parkdean resort
Parkdean Sandford was fairly easy to find using Google Maps, but wasn't very well signposted. By the time I arrived with my 2 boys Mark and his two had finished putting the tent up and were soaked through. Hot drinks were in order, and the resort serves Costa Coffee in the Boathouse restaurant. We planned to eat there later that evening, so scoped out the menu and the entertainment line-up for the week.
Dinner in the restaurant cost £70 for the 6 of us. This included 3 adult meals, 3 kids meals and no alcohol. The food was what you would expect for the price to be honest. With us being so hungry most of the plates were cleared. Dogs aren't allowed in that area, so we returned to our van to walk Darcie. Then it was off to the entertainment complex! The bingo went on until around 8.30pm, the main entertainment didn't start until 9.15pm most evenings. The kids had grown bored before then so we ended up heading back for the night. That night the rain was relentless, and the wind picked up. I was in the van with my 2 boys. We were in a double bed but it was cramped. I'm not sure any of us got a good nights sleep.
6 in a tent!
After the second night we decided we would be better all in it together. We needed a bigger tent! Our original tent is a 4 berth with 2 bedroom compartments. Off went to Go outdoors to buy a tent. We pre-ordered online and with everything we needed it came to £900 and it was apparently available within an hour. When we arrived, it wasn't available and they had none in stock.
After looking around we selected another tent, we got it reduced as there was no carpet for it. We also bought a camping bunk bed for the kids, and we were set. All at a considerably less price than we were going to spend on the original tent. We bought a 9 person Berghaus tent, with 3 separate bedroom areas. Even better, not a pole in sight! It took slightly longer than the 20 minute guide to set up as per the instructions. It was pretty easy and argument free.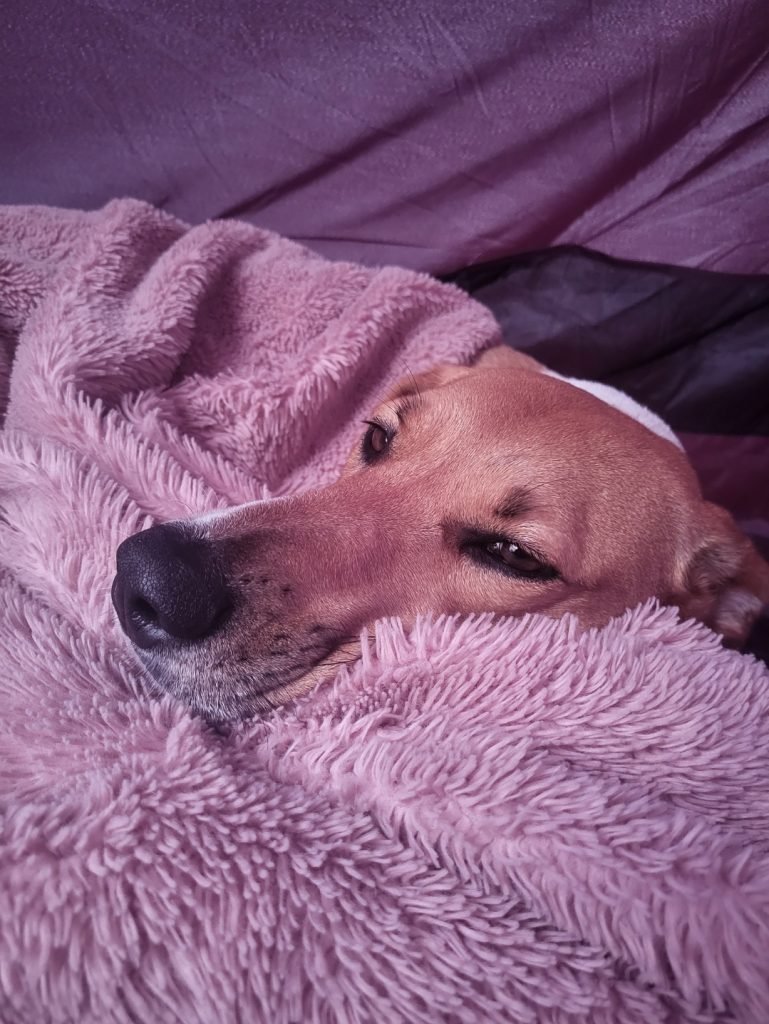 Mark's eldest daughter slept in one bedroom, and the 3 boys in another. Finally, us 2 and the dog in the third room. It was actually the best my children have ever slept! I am tempted to stay camping forever more!
Day out with the kids
Before we went, I had days out planned. Luckily we didn't book anything as the weather had other plans for us! Also quite often the kids wanted to stay on-site and swim, do activities or play with their new friends. Top tip don't over-complicate things!
As well as our exciting trip to Go Outdoors we had a lovely day at Man of War bay. We got to see some beautiful cows, and the legendary Durdle door. The car park has a flat rate of £20 for large vehicles. Be prepared, there are lots of steps and the incline coming back up is uneven and steep. There are signs recommending sturdy footwear. We all had our Crocs on in sports mode (with the strap at the back 🤣). I was the only one that struggled, although the dog slept well that night!
The beach is shingle and stone, the water is clean and shallow is most places. It was very clean and there was even a visiting ice cream boat! It's also dog friendly all year round. There are no facilities at the bottom so make sure you have a wee before you go down!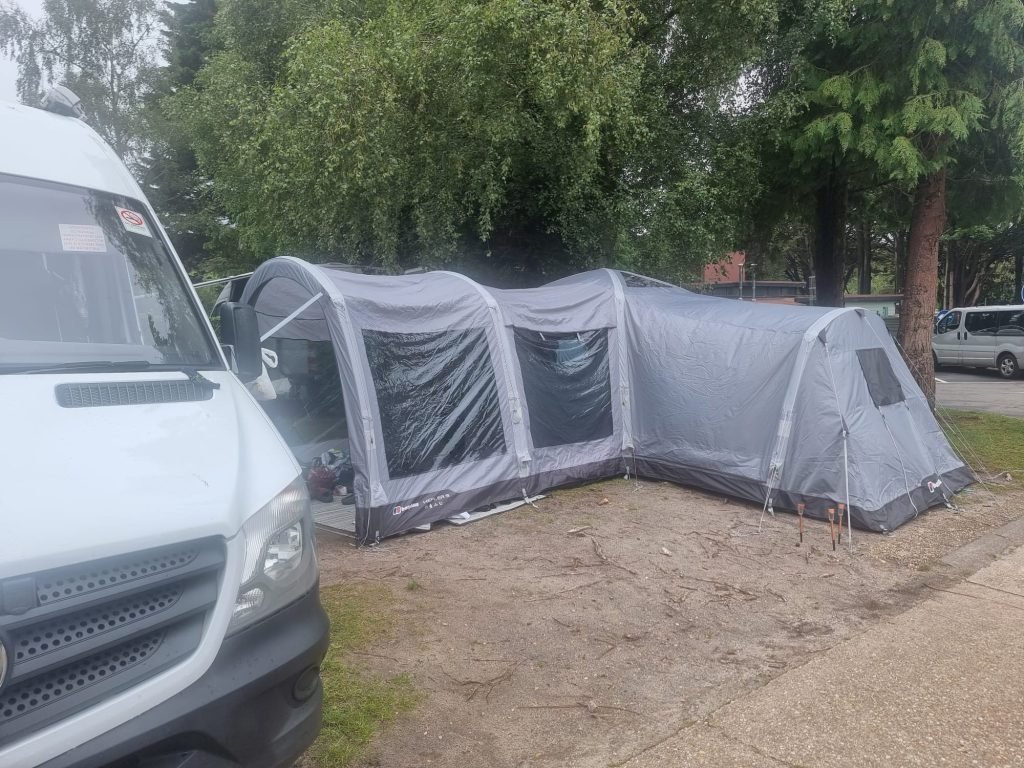 The pitch at Parkdean Sandford
The pitch was a good size. We managed to fit the van and the new 9 person tent on at a squeeze. We were however placed under a tree, tree roots and tent pegs are not a good combination. Our pitch was bare, no grass like the other green lush pitches. The pitches are divided by bushes, meaning you can hear every conversation your neighbours are having. There isn't much room between the pitches. There were a number of empty ones around us at points.
Being on a corner pitch meant that people constantly walked across our pitch. As we were towards the front of the touring area, there was constant traffic. We were also very close to the activity hub which meant we had the 'go-karts' racing up and down. One night they had been left unlocked and so this continued well into the small hours.
The pitch we were placed on also seemed to have a colony of mining bees. They didn't bother us at all as luckily they were close to the tree, away from our tent. This did seem to encourage wasps over though. Both the dog and one of the kids got stung whilst camping there.
To be fair we didn't ask to be moved, and decided to make the best of it.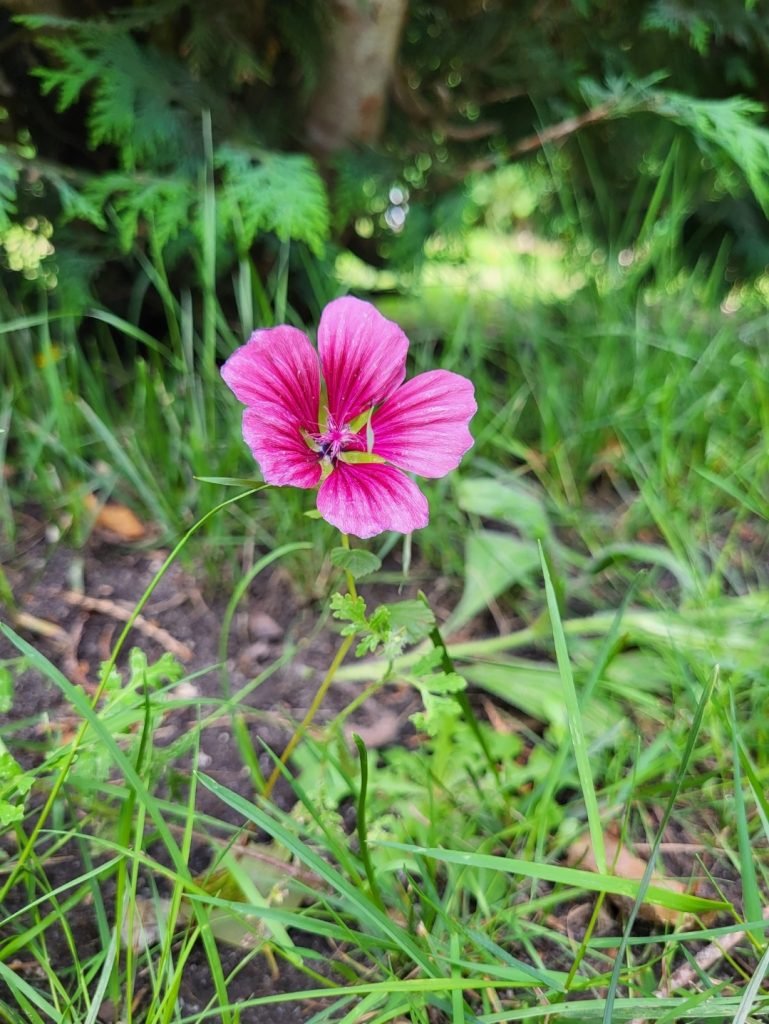 The facilities at Parkdean Sandford
We were within a very short walking distance to 2 of the toilet / shower blocks and washing up facilities. The cleaners visited these regularly but it didn't take long for them to get messy unfortunately. The facilities attached to the activity hub were quite dated. The showers had no temperature control and didn't stay on for long. They were often dirty within an hour of being cleaned. There were a lot of toilets in this block. At times there were some that were unusable but you could always find one that was ok and had toilet paper.
The second block further down from us was in a more modern building. The showers in this block were a lot nicer. They had better pressure, and were more spacious. There was control over the temperature and even a bath in one cubicle! Toilets were sparse in this block though, and often had no toilet tissue in them.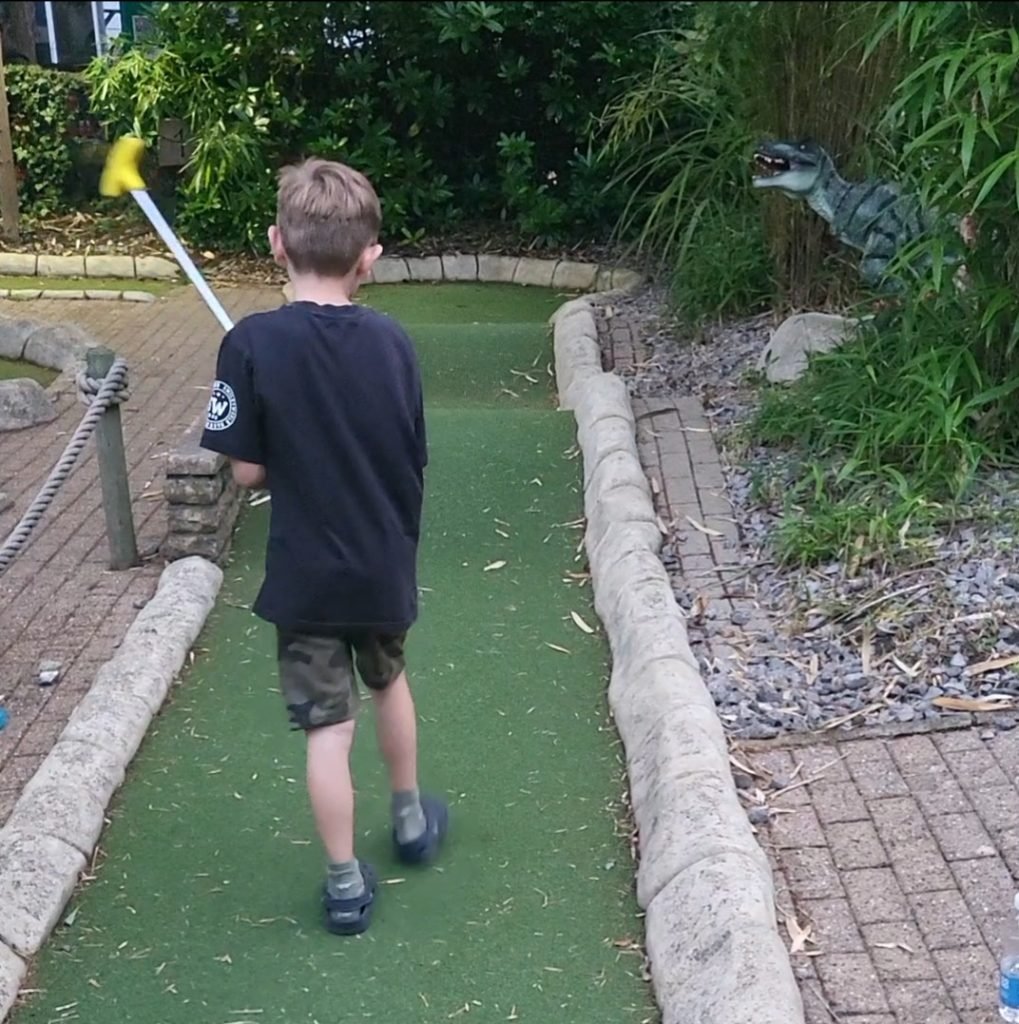 The washing up areas were great, every time we used them there seemed to be brand new sponges. There was a washing-up liquid dispenser on the wall, which always had enough in it. There was also a washing machine and tumble dryer. Prices were £4.50 for a wash and £2.50 for the dryer, which we felt was reasonable. There is also a launderette near the pool.
The pools
There is an indoor and outdoor pool. The deepest point is 1.2m, so all of our kids were ok and the youngest could just about reach the bottom. There are a number of activities that take place in the pool, meaning it isn't open for swimming. 2 of ours did the water walkers. They had to try to walk across the water in a giant ball that only contains 8 minutes of air!
The indoor pool has a shallower end. The outdoor pool seemed to be the same depth across the pool.There was a separate toddler pool and a small slide. We timed the outdoor pool swim with the sunshine. While Mark enjoyed lying on one of the sun loungers. My youngest got cold in the outdoor pool and we quickly dashed inside. The changing facilities in the indoor pool were rundown and grubby. The lockers require a £1 which is returnable, and there was plenty available. Every time we turned up to swim we were able to get in, despite us worrying about not being able to book.
Food!
There is a shop onsite that sells most things. As you would expect the prices are marked up slightly but for convenience it is useful. As well as the main restaurant, there's a fish & chip shop and 3 street food huts. Of these, one was open regularly, one of the others open once, the third was permanently shut. There was also an ice cream hut that also sold crepes, waffle wraps and milkshakes. This was a firm favourite with us!
Activities and entertainment
Activities
There are a lot of activities to choose from. Many of them are advertised as not suitable for under 8's. When you speak to the staff they will allow under 8's to take part.
Activities ranged from around £5-£13 each. An activity pass for £30 allowed you to book 5 activities, there were a few exclusions. By the time we went to purchase one mid way through our holiday, there wasn't enough activities available to make it worth our while.
During the week, the kids did a number of activities, this included, the go-karts, the high ropes, water walkers, hover archery, mini golf and hoverboarding. Overall, I would say the majority of the activities were worth the money. There's a sport pitch, so the kids can play basketball and football. The boys spent a lot of time here during the week. We attempted outdoor table tennis while there. None of us knew the rules and my youngest must have felt it similar to cricket – I didn't realise a little ball could travel so far!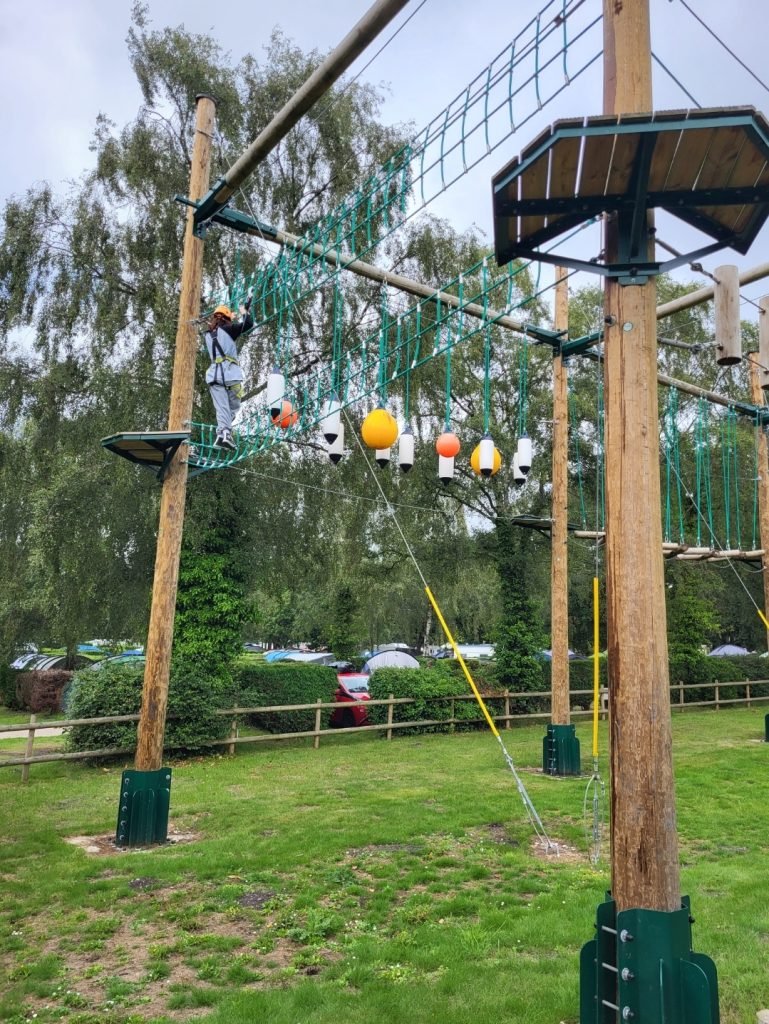 Entertainment
All of us enjoyed the entertainment at Parkdean Sandford. There was something different every evening, family game shows, singers and a comedian. The highlight from the kids was the wrestling show on the Thursday afternoon. It was great fun, and the boys ended up with wrestling masks. They were £8 each and they had foam hands for £4, payment was cash only though. The trouper shows were great, and the Soul evening was absolutely brilliant! We always managed to get a table no matter what time we went in. The wrestling was the busiest by far.
As with most holiday resorts there is an arcade. What kid doesn't love an arcade? Luckily most of them are happy with the 2p machines, which keep them occupied for quite a while. There are lots of them too, which saves on squabbles! There was no getting away with saying we had no cash on us though. The change machines also took card payment.
One of the funniest moments was when the kids went on a VR experience ride. The kids chose the dinosaur roller coaster option. I haven't seen Mark's son look that worried before, the others all loved it.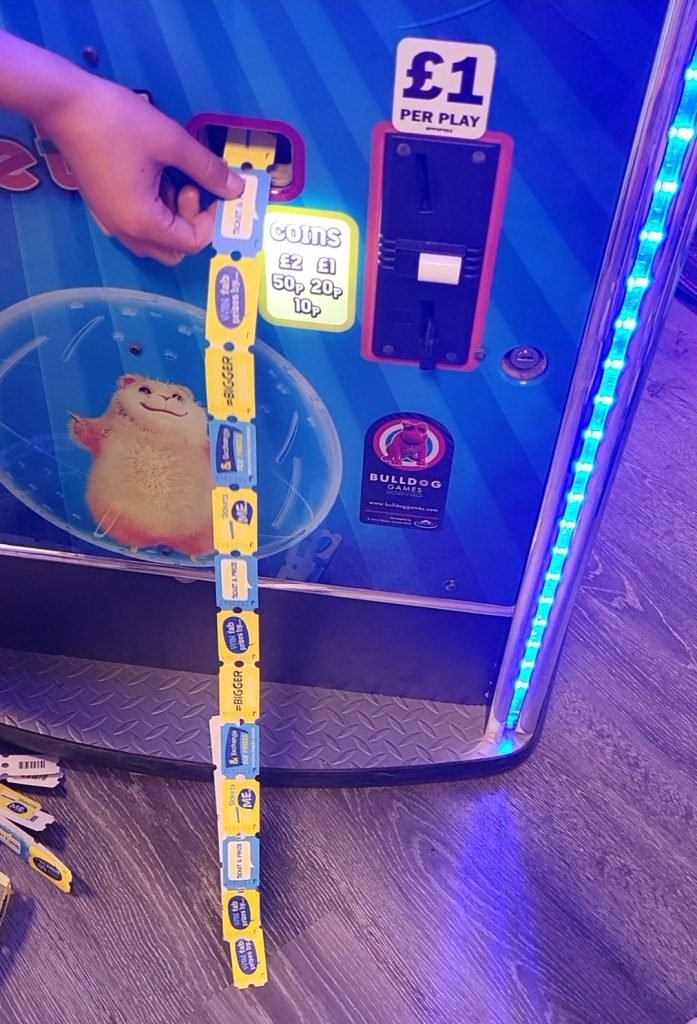 The pros
Overall, the kids had an amazing time. They were able to play safely and walk to the sports pitch and back with no issues. It felt very safe and secure. The entertainment had a good variety and the availability for swimming was good. The site was generally well maintained, we saw very little litter while we were there. The cleaners visited facilities between 3-4 times a day, and were lovely and friendly. There is a lot for kids to do, and a fair amount for the older children which is sometimes lacking. All the activity staff were really friendly and chatty with the kids. They helped them to enjoy whatever activity they were doing.
There is a bus service that stops directly outside the park. It seems to cover a large area, we didn't use it so can't comment on the regularity of it.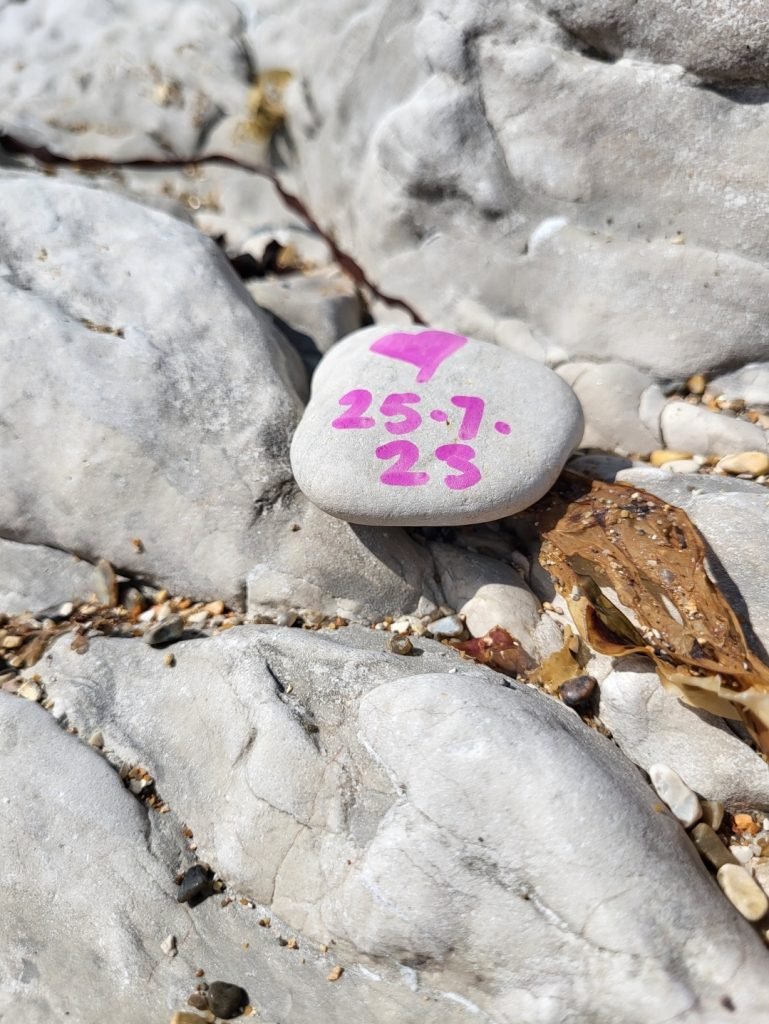 The cons
Although cleaned regularly the facilities such as the toilets and showers got dirty very quickly. Some of the facilities were quite dated. In on particular one the hot taps were scalding. They got stuck when pressed down, meaning the hot water was causing the mirrors to steam up with the heat.
Book activities as early as you can. They seem to get booked up quickly, and it would be a shame to miss out. There didn't seem to be enough bar staff. This mad it difficult to get a drink sometimes. It also meant they were slow to clear the tables.
The restaurant and bar recommended booking via the QR code on tables, but the app never actually worked. This may have been down to the fact there didn't seem to be enough staff to run this service.
You will need to drive to the nearest beach. I think we would have visited the beach a lot more if we had booked a resort closer.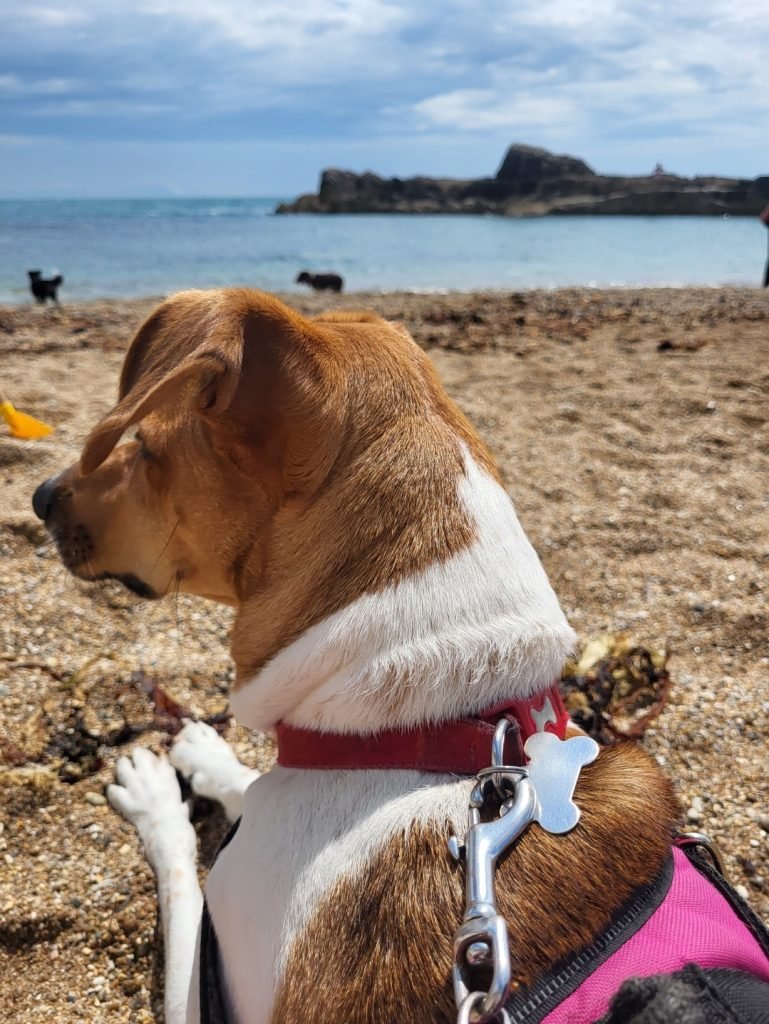 Same sh*t, different day
I'm not for one second going to pretend it was all sunshine and roses. We still had to do all the chores we do at home, with the complication of camping in a tent. We all got on one another's nerves at one point or another. 2 of the boys argued pretty much every day, but were the best of friends at other moments. The dog decided to take a dump in our bedroom pod one night, which I unknowingly slept next to! 3 of us have ended up covered in bites. The inflatable bed got punctured – not through any vigorous bedtime activity I hasten to add! Everything was damp and covered in mud and/or sand. Need I go on?! Camping with kids isn't for the faint-hearted.
The first couple of evenings, Mark and I sat outside watching the night sky, drinking wine and eating chocolate – bliss! After we bought the big tent, the kids ended up going to sleep later. We would hear the boys chatting late into the night. This meant we ended up with less time to ourselves. Having said that, sitting in strong winds in the rain wasn't high on my wish list anyway. My final top tip is to remember this is your holiday too!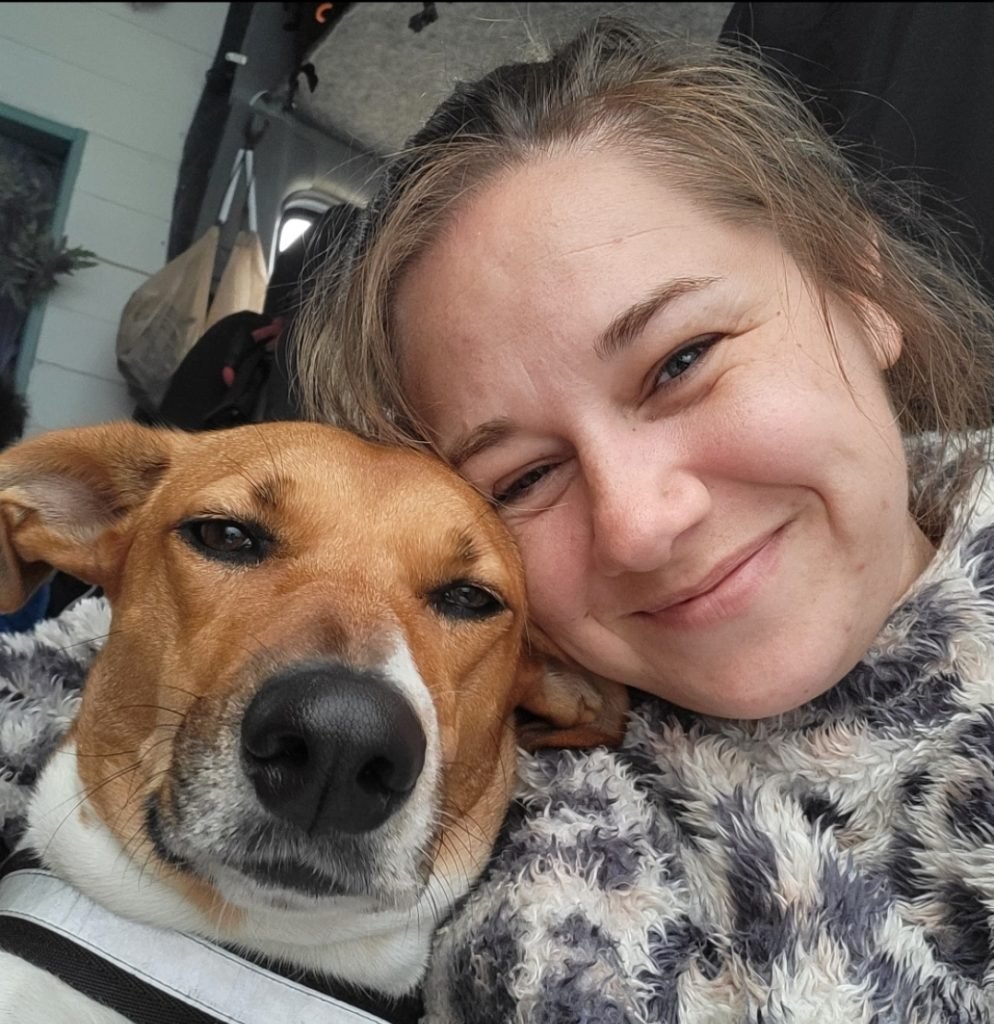 My boys and I have never slept in a tent before (apart from in the living room during lock-down). I was anxious about it. Would they get out in the night, would someone get in, would they get cold? This was part of the reason I didn't sleep very well. The slightest bit of rain or wind had me awake, the kids slept through everything!
On reflection though, I would definitely do it again, and I know the kids are desperate to! So expect more camping adventures from me!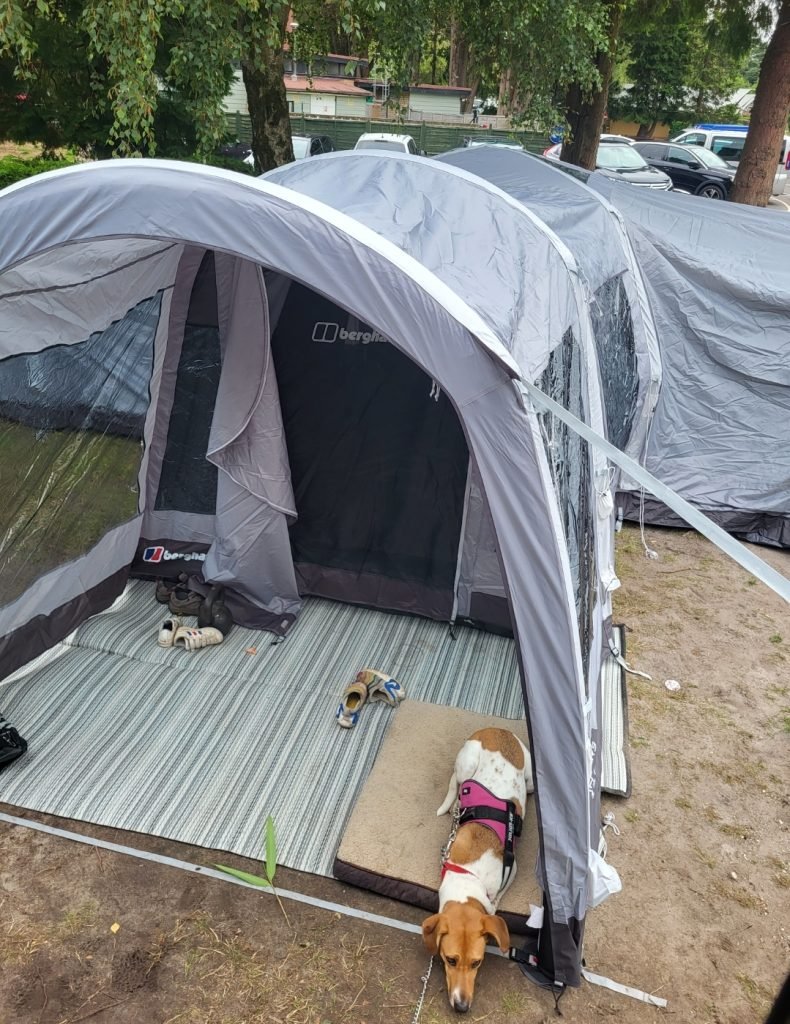 Top tips for camping with kids
Always look ahead for deals or discount codes. We all know ice creams, arcades, souvenirs soon mount up, and camping with kids can be expensive. It's great to look for discount codes before booking campsites, accommodation, etc. Remember if travelling by ferry the campsite you are staying with may have special discount codes, so check ahead! Another great option is to make use of reward schemes such as Tesco clubcard boost or nectar partners. A great way to get cheaper days out!
Plan your meals ahead. Try to keep it simple, remember it's a holiday for you too and no-one is expecting restaurant quality camping food. However, don't let the fact that you are camping hold you back, you can still make great food whilst away. We had 5 meals planned and allowed flexibility for eating out. Check the dates on your food and plan your meals that way. Burger dogs are always a favourite with our kids!
Don't try to put too much pressure on things to do while you are away. It is a great opportunity to explore new places when camping with kids. If things don't go quite as planned, it really doesn't matter. Do not have a stressful day trying to ensure kids have fun ,when all they want to do is play football in the rain.
My final top tip, is to try to do something you enjoy. This is your holiday too, although you will still be the one who ends up doing the chores, you need to enjoy it too. Read a few pages of your book, play a game on your phone, eat food you wouldn't usually eat.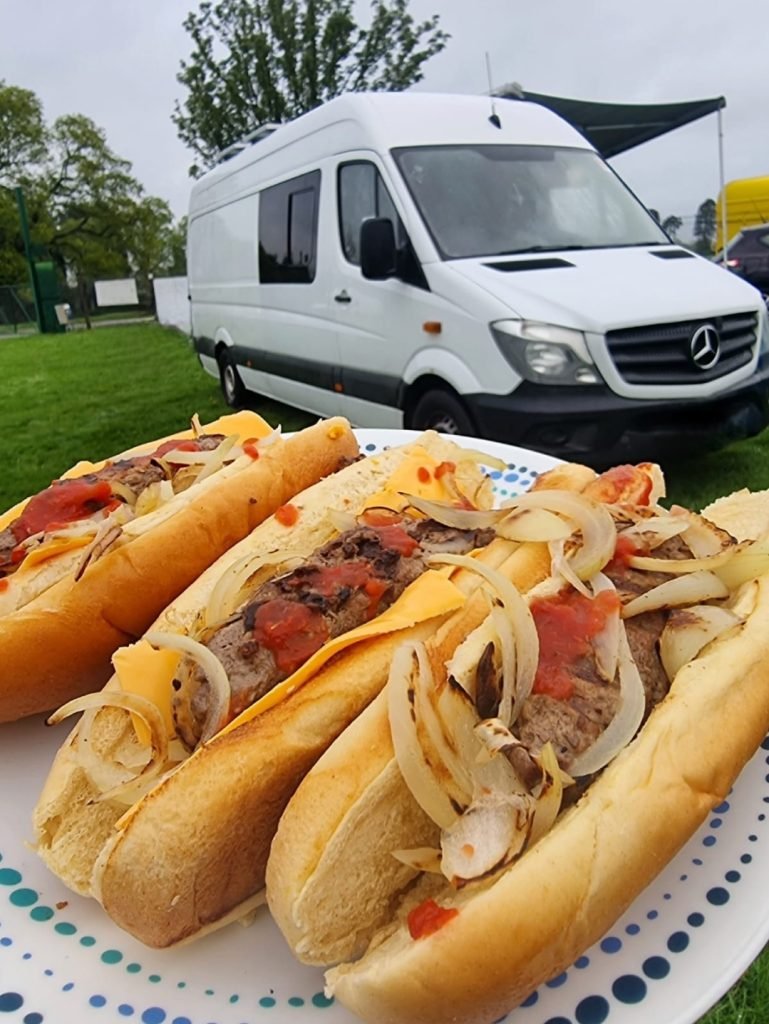 Finally
Your kids will not remember what you looked like in a swimming costume, or how silly you looked playing football. They will remember that you did these things with them. One of the things about having a holiday with kids is that these are the memories they will share with their kids. Even if that includes the fact the dog pooped in the bed!
Please note this post may contain affiliate links. Using these links will result in no extra cost to you, but we may earn a small commission.