5 steps to healthy skin
Here are 5 steps to healthy skin! November is healthy skin month, so what better time to take 5 steps to healthy skin. Achieving and maintaining healthy skin doesn't have to be time-consuming. As mothers we lead busy lives, splashing our faces with water is sometimes all we can do on the school run rush. These 5 steps will fit into our busy lifestyles. Remember you are entitled to take time for yourself too!
Maintaining healthy skin is about so much more than stocking your bathroom cabinet with beauty products. There is a lot more to healthy skin than numerous products, nonetheless, that's where we're going to start!
Skin care for healthy skin
When you hear skin care many automatically think of cleanse, tone, moisturise. This was drilled into me as a teenager, but there are now more recognised steps of skin care. I recently added extra steps into my skin care regime and definitely noticed the difference. It can seem like a lot initially, but it takes 5 minutes. For me I would rather set my alarm 5 minutes earlier to fit this in. If not just stick to a regime that suits you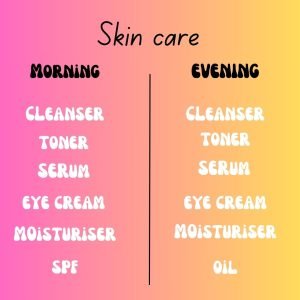 Sunscreen
Sunscreen isn't just for summer. It definitely makes up an important part of a daily skincare regime. It's important to protect our skin from daily sun damage. It is recommended to wear SPF30 on your face every day even if it doesn't look sunny. As well as the SPF level check the UVA rating (stars), this protects against ageing. You can get facial sunscreen, which isn't as heavy as regular sunscreen.
One very important thing to remember is that your skin can get damaged from the UV rays produced from technology. If you spend a lot of time in front of screens, this can damage and age your skin. You may want to consider adding a blue screen filter to your screens to help with this.
Products
Tailor your skin care to your skin. Also consider using different products morning and evening if you need to. A night time moisturiser is likely to be thicker than a day cream. In the mornings I like to use a cream cleanser in the mornings as I don't need to remove make-up. Yet at the end of the day when I need to remove make-up I absolutely adore this cleansing butter. It removes make-up so well and leaves my skin soft and clean.
When you find a product you love, stick with it. I use a lot of Body Shop products but as a Mum I appreciate these can be expensive. If you can find the money it is definitely worth having some good quality products. I tend to ask for some of these things for my birthday or Christmas gifts. One product that is always on my wish list is this jelly mist! I can't explain why I love it so much, I just do.
Smokin'
Smoking can damage many parts of your body, and your skin is one of them. Smoking damages the strength and elasticity of your skin. If you are a smoker and want to take a step to healthier skin, then giving up smoking is a great place to start.
Finally,
As mothers taking time and spending money on skin care can seem indulgent. A really important part of skin care is to ensure you clean your face properly. Otherwise, old make up and dirt can sit in your pores and lead to spots. Face wipes can seem like a good option, but a cleanser and pads are a much better option for your face, pocket and the environment. Remember, skin care doesn't have to take too long. Stick to the cleanse, tone and moisturise part of the routine and use similar products morning and evening to reduce time and costs. Don't be afraid to try new products, you may just find a new favourite!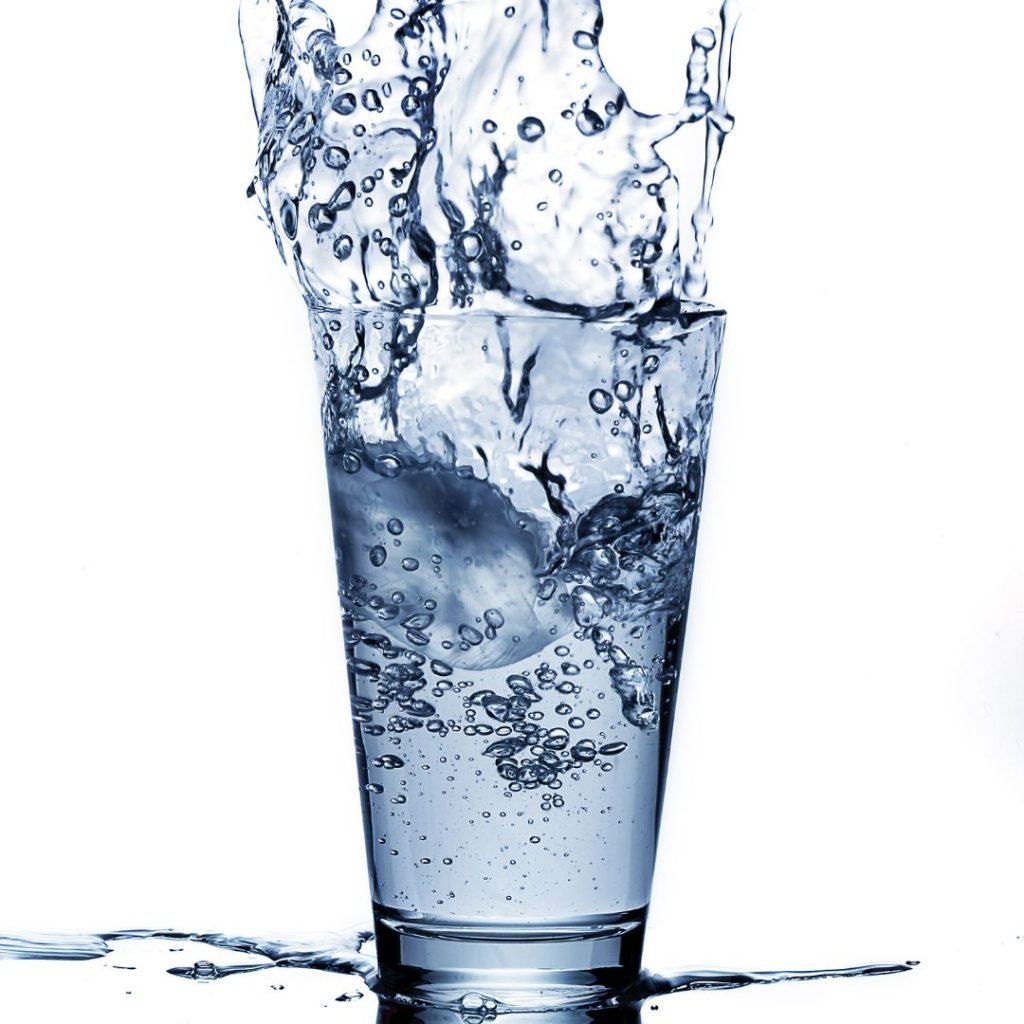 Drink your way to healthy skin
As with many things in your body, being hydrated is always going to be beneficial. In an ideal world it is recommended to drink 2.5l of water a day. Let's be honest though, our pelvic floors aren't what they used to be and we don't want to be in the toilet all day.
If you already drink a lot of water, drinking more is unlikely to improve your skin. If you aren't drinking enough water consider drinking more. A lot of people don't like the taste of water, you could consider adding fruit to give it extra flavour. I prefer really cold water, so consider adding ice to make it easier to drink.
There is also advice online about the quality of water you wash and shower in. Soft water can mean products are not rinsed off your skin properly. Hard water can mean products don't lather up too well meaning you use more product.
Eat your way to healthy skin
The food we eat can affect our skin and it's health. Fruit and vegetables that have a high water concentration are great for the skin. Things such as cucumber, celery, blueberries and raspberries. A lot of fruit and vegetables contain anti-oxidants which also keep with healthy skin. Food with high vitamin C levels are also good for the skin, such as broccoli and kale.
Something fishy
Omega 3 oils are important for a healthy brain, eyes and skin. You can get these by eating fatty fish, such as salmon, mackerel and tuna. It is also in some nuts and seeds, like flaxseed, walnuts and chia seeds.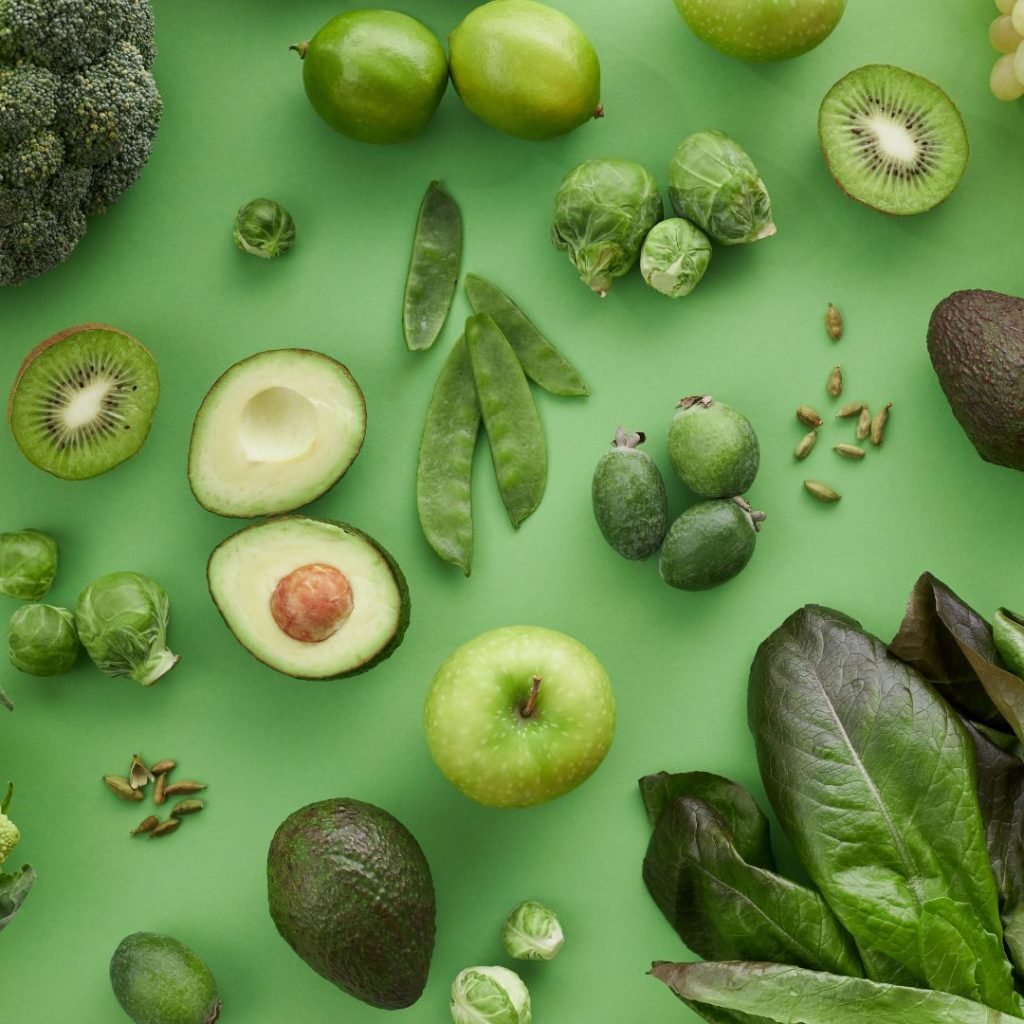 Things to avoid
As well as there being foods that are good for the skin, there are also ones that are not. Sorry to say sugars are the main culprit for making your skin less healthy. These include refined carbohydrates which are converted into sugar in your body. As if that isn't bad enough, alcohol is on the no-go list too if you want healthy skin. Sorry!
Relax your way to healthy skin
This one is a bit of an alien concept to us parents – relaxation. When we are stressed certain hormone levels within our body increase. This in turn can result in bad skin. If you can find the time for some relaxation such as yoga, mindfulness or meditation it may help you get more healthy skin.
Exercise is shown to be beneficial at relieving stress and also getting healthy skin. When we exercise it gets the blood flowing around the body and oxygen to all the parts that need it.
You can even include relaxation as part of your skin care. Put on a face mask when in the bath, or for 5 minutes when reading or listening to a book. I appreciate this isn't always easy as a parent, but it is important to try to find some time for youself.
Remember the rest of your body!
Really step number 5 should be where I tell you to get more sleep to have healthy skin, but we're Mums. We don't do sleep 😂 So i'm going to take this opportunity to instead remind you, your skin covers your whole body!
When thinking or talking about healthy skin, it is natural to think about your face. Some of the above steps will help your skin all over to be healthy. But some parts of the skin on our bodies need a bit of extra care.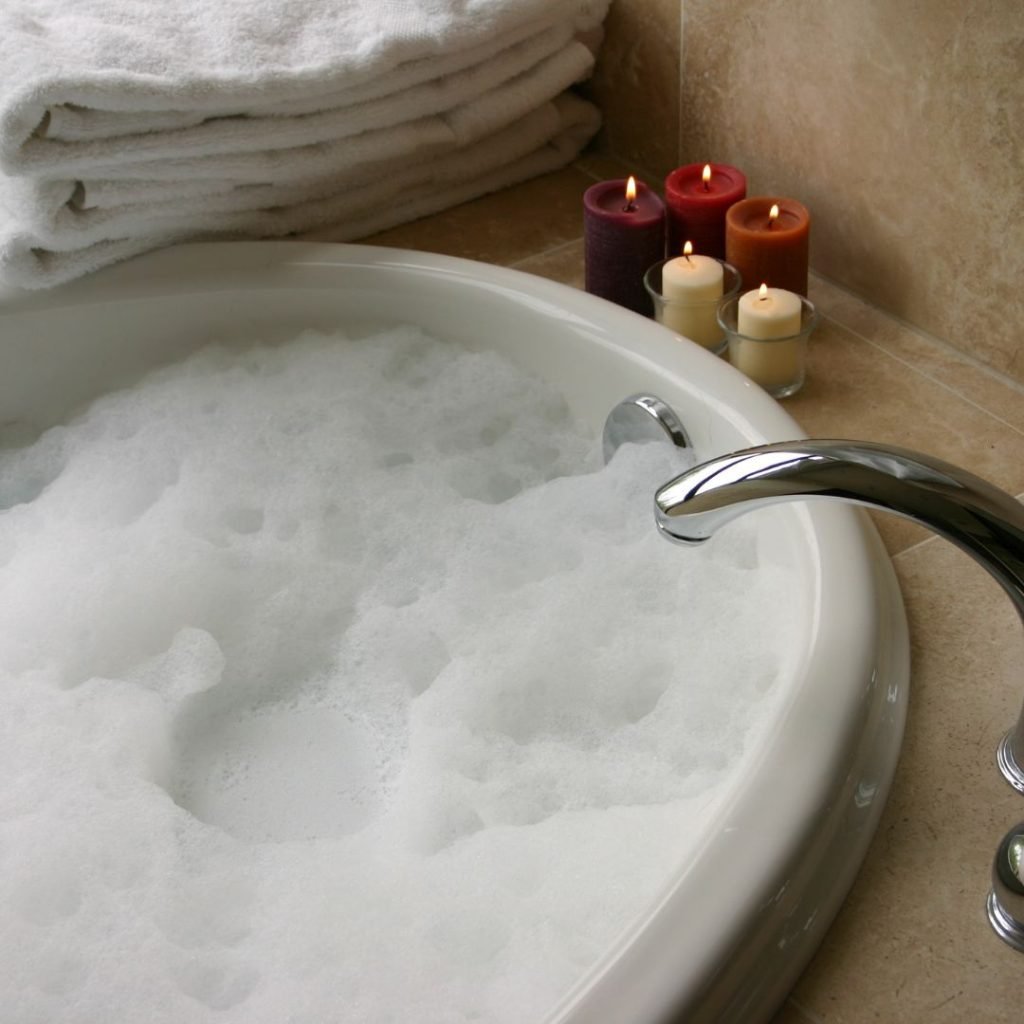 When using products such as shower gels and bubble baths ensure they don't irritate or dehydrate your skin. Even if Auntie Julie buys you a raspberry gift set for Christmas, if you know it will irritate your skin, re-gift it.
These feet were made for walking
Your feet are probably one part of your skin that is going to need extra TLC. In the summer months wearing flip flops and lot's of flat open shoes can take it's toll. In the winter, our tootsies may be wrapped up in socks and boots, meaning no air gets to them. It can be hard to find the balance.
Remember to moisturise your feet. The best time to do this is before going to bed, stick a pair of old socks on to allow it to absorb properly and save your bedsheets. Being as I have eczema on my hands and feet my G.P advised me to use a thick cream over my hands and feet at bedtime to allow it to sink in. One of the best I have found for feet is Palmers foot magic.
If like me, you have cracked heels these may need a little extra care. Try to find 5 minutes for yourself and soak them in a bowl of warm/hot water, once the skin is softened use a foot file to remove the dead skin. Perhaps if you are brave enough you may want to try a foot peel. Let me know in the comments below if you have used one.
Rock your body
Very few of us have the time to moisturise our whole body every day. Start by extending your facial skin care down your neck onto your décolletage. This is an area that is often exposed to the sun and so can age.
When moisturising seems like an effort, consider using a moisturiser spray instead of a cream. This can help you speed up the post shower process. If you would rather be more indulgent, set a day a week to do whole body skin care and treat yourself to a nice rich cream.
Finally remember shampoos and conditioners! Firstly make sure they don't dry out your scalp. Secondly remember that these products run down your body in the shower, so be mindful of this if you have sensitive skin.
Top tips for healthy skin
Have a consistent skin care routine
Drink more water
Eat less processed foods, and more fruit, nuts and seeds
Take some time for yourself where possible. Once a week treat yourself to a face mask.
Remember your skin is so much more than just your face!
Thanks for reading this article, please let me know if you have any tips for healthy skin.
Please note this article contains affiliate links. If you purchase an item through these links I will earn a small commission at no extra cost to yourself.