How to make bath time a positive experience
Bath time with a little one can be so precious, as parents we know it can be stressful. Children don't always enjoy bath time. Here guest author Tasha explains how to make bath time a positive experience. She also reflects on her experiences of bath time with son Freddy.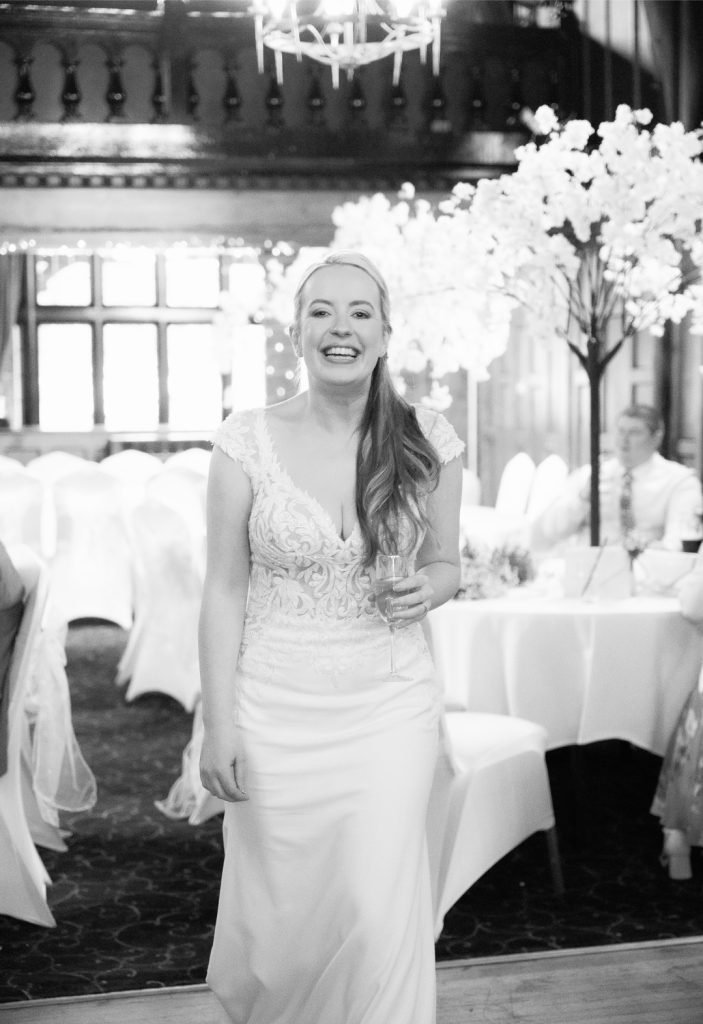 Natasha Guy (mostly known as Tasha) is the creator and writer of The Mama Perspective. She shares her experiences and insights on motherhood and wellness, to create an honest and positive space for parents and anyone going through mental health struggles.
Tasha is the mum of her toddler, Freddy and wife to her husband, Danny. Writing through her life experience, including mental health, relationship, and motherhood, she hopes that others can resonate and share their stories too.
Why is bath time important?
There's one obvious reason bath time is important. Cleanliness! Babies and young children get dirty. Quite often covered in poop and puke, it's important to get those little squidgers clean. Remember children's skin is delicate and you don't need to bathe them every day. Especially newborns. 2-3 times a week is enough with a top and tail wash in between. See NHS advice. Although if you want to make it a part of your baby's daily routine then it won't cause any harm.
Routine
Bath time can be useful when establishing your child's routine. Bath time tends to follow a routine of playing, washing, washing hair, drying etc. Babies and toddlers can feel insecure without routine. Having a routine can help them learn how to regulate their emotions.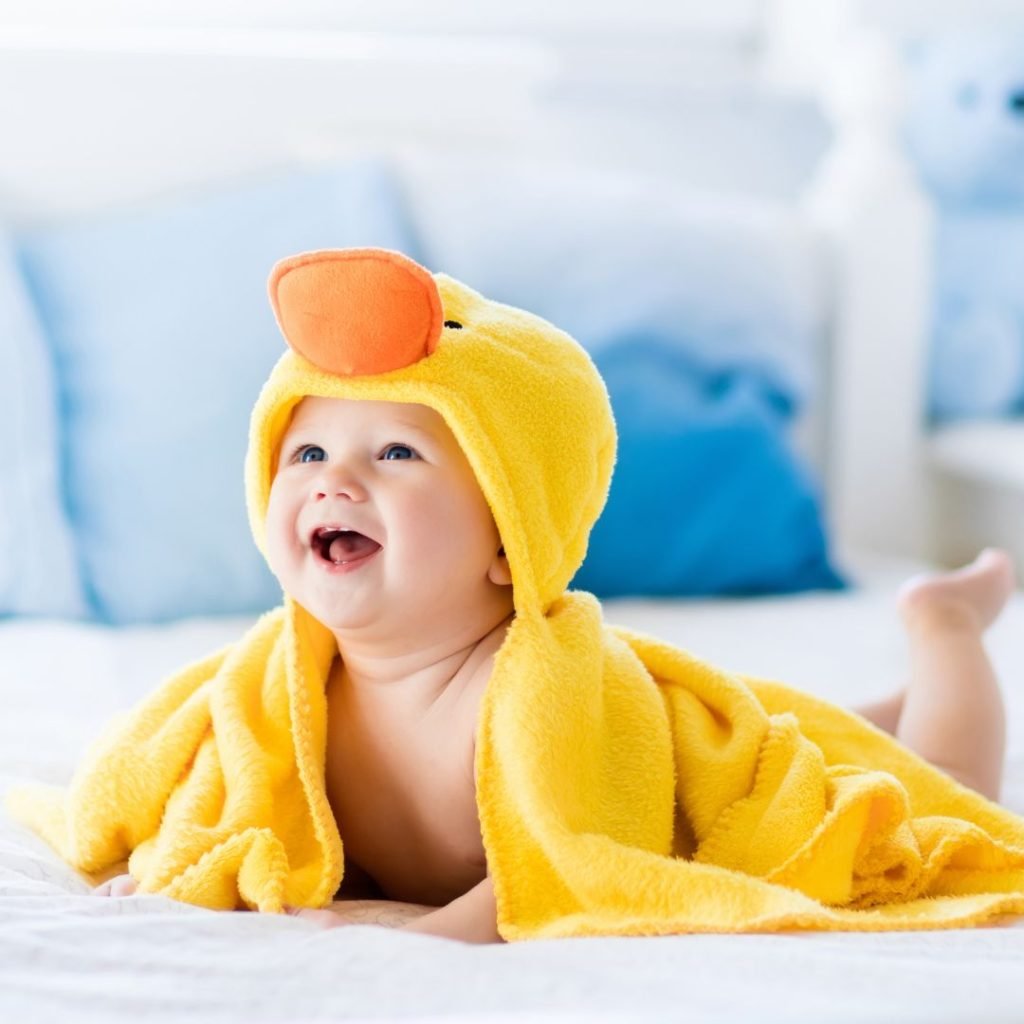 Development
Bathtime can provide a positive developmental opportunity for children. Bathtime engages many senses, the feel of water on their skin, warm water, and scent of baby wash. There are some great bath toys that can help develop motor skills.
Bonding
If you choose to get in the bath with your baby it can be a great time for some skin to skin contact. Bath time is a great distraction free time with your little one. Lots of lovely memories can be made at bath time.
How to bath my baby
You can bath your baby in a sink, shower bath tub or baby bath. The collapsible baby baths mean you can take the bath with you if you're going away.
Have everything ready for when you get your baby out of the bath. Clean nappy, fresh clothes and a warm, cosy towel.
Check the temperature of the water. It also doesn't need to be very deep.
Lower your baby in slowly, sometimes they feel more secure with their arms supported by their sides.
Gently splash them with water, avoid getting it in their face.
Little ones can get cold easily. Consider draping a flannel over them and pour warm water over it to keep them warm.
Babies can be slippery! Make sure you have a good grip as you get them out of the bath.
When drying them ensure you get into all their little rolls and folds to ensure they don't get sore skin.
After the bath can be a good time to massage your baby if you want to.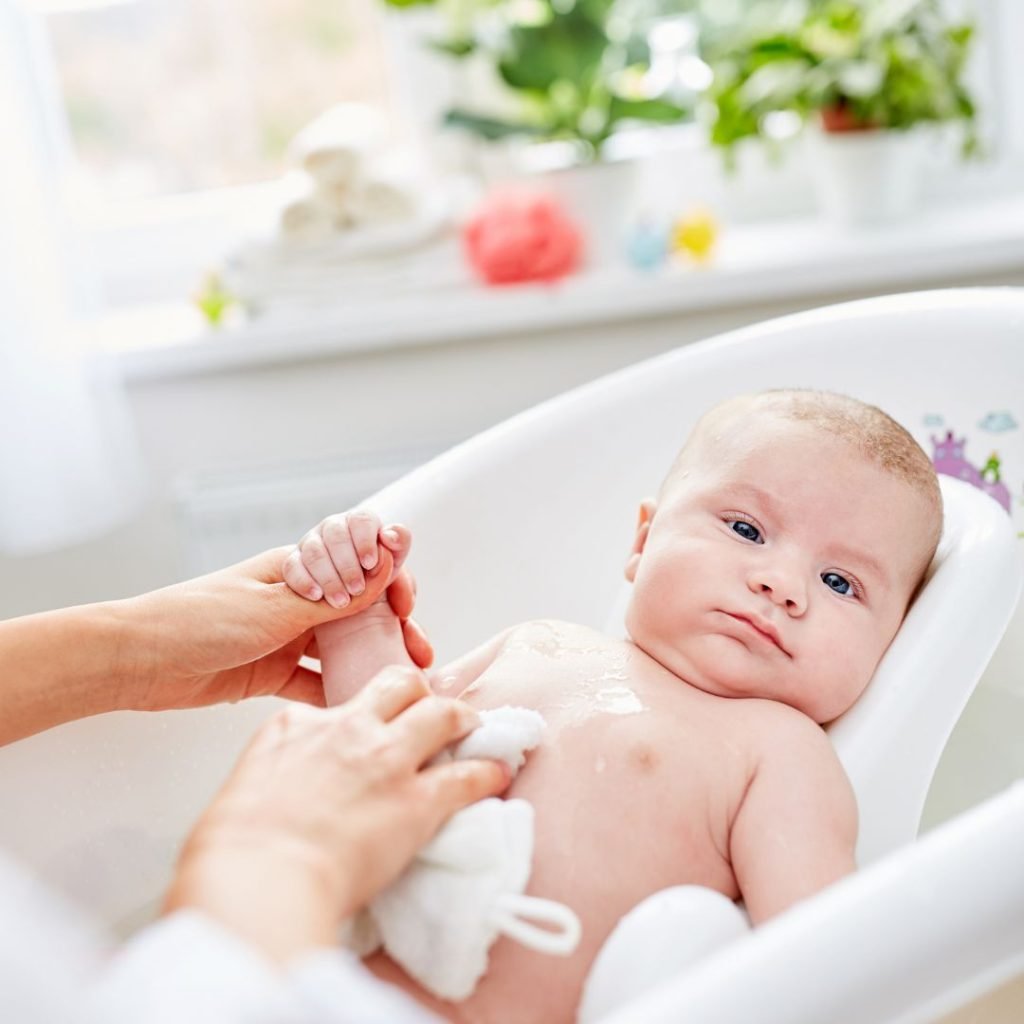 Tips on how to make bath time a positive experience
Bath time doesn't have to be at bedtime. If your child is happier in the morning, then you may want to do bath time then instead. Try not to do it when they have just eaten, or when they are hungry.
Have patience, most babies do not like getting their head wet. It may take time to get them used to this.
Make bath time fun, bubbles and toys and provide a distraction.
If your child really isn't enjoying bath time you may consider getting in with them. This may make them feel more comfortable and more likely to relax.
You can make bathtimes shorter until they get used to it.
If you have a toddler who is going through their phase of not wanting to get into the bath, try to get some new bath toys, crayons or bath bombs to make it interesting. Consider letting them go in wearing their swimsuit. If they don't have a bath for a few days it isn't the end of the world. If you know it's going to be particularly difficult then maybe give it a miss.
From Tears to Laughter at Bath Time
Bathing your first born for the first time can make you feel quite nervous. Your baby is such a delicate little soul and giving them a bath is one of the many firsts you'll do as a parent.
I can remember Danny (my husband) dipping Freddy into the water in the baby bath we had. Freddy wasn't too thrilled about it as his tiny face scrunched up ready to cry. I have a video saved on my phone where his newborn screechy cry echoes into the background as we wrapped him in his towel. The moment melted my heart.
Positive bath times
Fast forward to today, and bath time has become one of Freddy's most enjoyable activities. He loves anything water play too. Gone are the hesitant cries; now, he splashes around with an infectious laugh that never fails to make me and his dad smile. It's almost as if he's making up for lost time, turning the bathroom into his personal water land. Sometimes, I joke that "Freddy has flooded the bathroom AGAIN!"
But the water all over the floor doesn't matter. His happiness is infectious, and seeing his smiley face light up not just mine, but his dad's day too, is nothing short of magical. Bath time has especially become play time when daddy is involved, I don't know who has more fun between the two of them!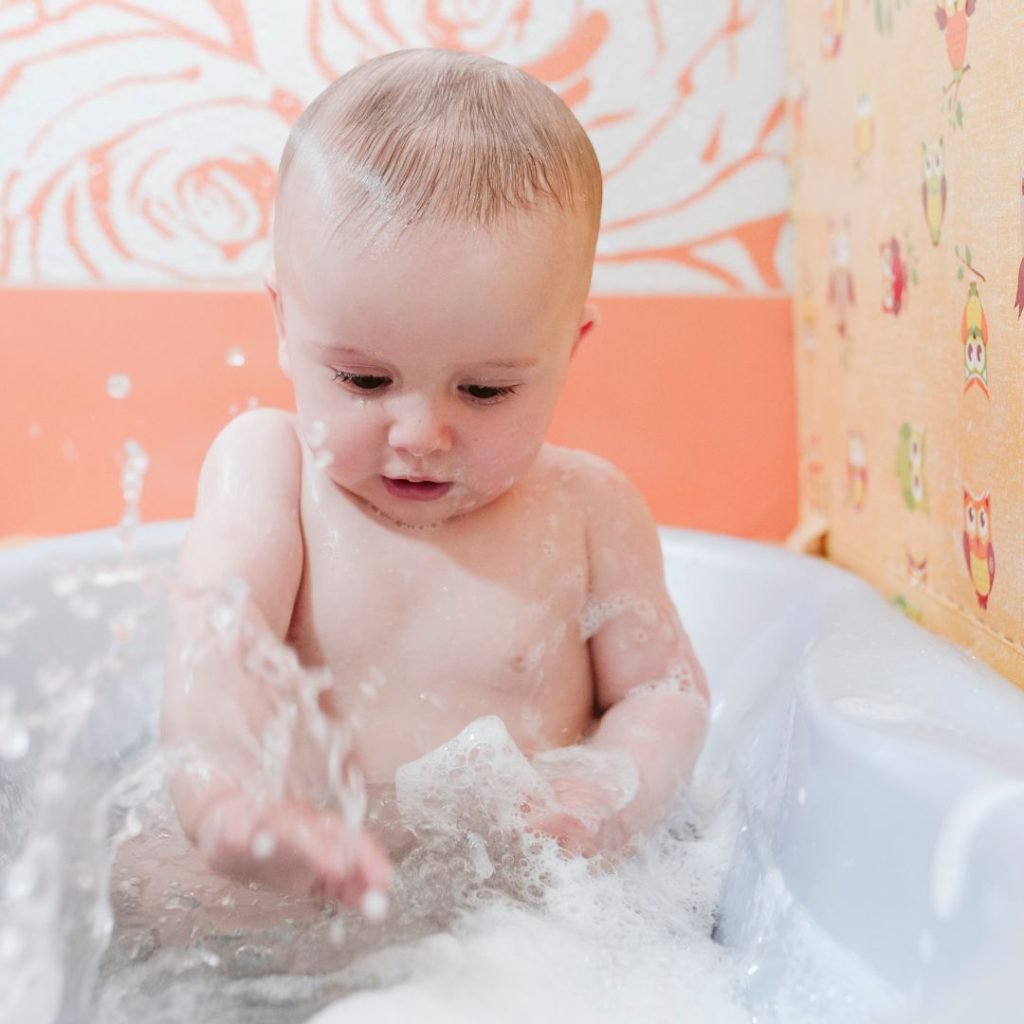 Over the last year or so, Freddy has enjoyed playing with new bath toys. He has a singing octopus and other fun animals. But the one thing he loves the most is a light blue jug. He loves pouring water over his toys, himself, or to pop the bubbles in the bath. Every splash is followed by another giggle.
I can't help but feel a little emotional about the changing affect that bath time has had on Freddy. It's so heartwarming when you see your child enjoying little moments in life and especially when it becomes something they enjoy even more each time. Bath time has become a special time for Freddy and his daddy and I love when I can be part of that too.
Where to find me
This post contains affiliate links. Purchasing through these links will be at no extra cost to you but will help to support Mum Vibes