Jobs that are good for Mothers
Have you ever wondered if there are jobs that are good for mothers? Here we share job ideas that are perfect for Mothers who want to work at home, fit in with school hours, or chase a career.
Being a Mother doesn't mean that you can't maintain a working life also. At times you may find the work / life balance doesn't tip in your favour. It can be hard to make employment work for your family. Here are some job ideas that are good for working mothers. Share your ideas too in the comments below.
The sky's the limit
Having children doesn't mean you can't have a career. It can be more difficult, but you can still do the job you want to do. Consider childcare options and work out what may be possible for you. Check to see if you are eligible for tax free childcare. This may help towards the cost of childcare.
If you are already in a job you love speak to your employer. They may be able to offer you flexibility meaning you can continue with the job you love. Before meeting to discuss options be prepared with what you will be requesting. Be clear with what you would need, try not to stretch yourself too far. It can be easy to stretch what you think is possible to try and please your employer. Ensure you set realistic expectations from the beginning for it to work moving forwards.
Term time jobs that are good for mothers
The stretch of the school holidays can be a big issue for working Mothers. Especially the 6 week summer holiday. Term time jobs can help alleviate these pressures. Term time jobs don't come without their own issues though.
Being as there is a large volume of school holidays, the pro-rata pay reflects this. Be wary when looking at job adverts as they often advertise jobs with the FTE (full time equivalent) salary. Make sure you check what the pro-rata pay would be if not clear.
Another consideration with working term-time and working in a school, is whether you want to get a job in your child's school. Working in your children's school means you won't have far to travel after the school run. You may also know some of the existing school team. Some schools offer access to wrap around care. You may need to start before school opening times, and after they close. This means you may need childcare at both ends of the day unless you have a partner who can do the school runs.
You may want to keep your children's school life and your work life separate. Your children may not want you to work in their school, you know how embarrassing us mothers can be 😂. Finally, competition for term time roles can be fierce. It is the dream for a lot of working mothers, but don't be afraid to put yourself out there!
1. School based roles
Consider a role within a school. Even if you aren't a qualified teacher there are other roles within a school that would suit working mothers looking for term time work. There may be admin roles within the office, business managers etc. Jobs such as lunchtime supervisors or those based in wrap around care can provide term-time opportunities. Roles in colleges and universities are likely to be term time also, so consider these as options.
2. Healthcare roles
Some roles within healthcare may have the flexibility for term time working. Not all are based within hospitals. Roles such as administering vaccines is carried out within schools during term time. This makes it a good job for working mothers. Those with nursing qualifications may be able to work as a school nurse.
3. Group sessions
Consider setting up a toddler group or playgroup. These usually happen during term time, and they can be a great way to meet new people. If you run sessions in the holidays, perhaps your children could join in too. If you aren't keen on being surrounded by other peoples children then you could consider organising fitness classes.
Working from home jobs for Mothers
Working from home can seem appealing. If your children aren't school age then this may be difficult. There are the school holidays to consider too. I have had one of my children's head pop up on many a Teams meeting. They have also loudly announced they need a poo!
If you are thinking about a job working from home, consider whether you will need privacy for certain meetings. Many employers will not be accepting of you working from home whilst having childcare responsibilities. It may save time commuting, but working from home with kids is tough!
Many employers are now offering hybrid working. There are days working from home, but some may involve days in the workplace. Be sure to clarify this before accepting any job offers.
1. Go freelance
There are many professions and companies that utilise freelance staff. Sometimes this means you can choose your working hours, also do as many or little hours as you would like. There are many virtual assistant roles becoming available, marketing opportunities or social media support.You could consider training to become a bookkeeper and create your own hours.
2. Grow your own business
If you really want to choose your own hours and have the ultimate flexibility, consider setting up your own business. This can be a hobby you want to turn into a business, such as a particular craft. You may be able to sell products online or at local markets. You could also consider things such as The Body Shop. It could be a number of different things. Get inventive!
3. Look for working from home jobs
Some companies actively seek employees working from home. A number of charity jobs offer working from home opportunities, a number of jobs can be viewed here.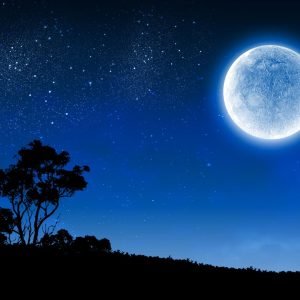 Evening jobs for mothers
If you have good support in place and someone to leave your children with, you could consider evening working. This can be working in a supermarket, working as a call operator etc.
Even if you work from home the evenings can be a good time to get some work done. It can be difficult during the day when the kids are demanding your attention. Some jobs may involve working with others in different countries. The time difference may be beneficial for those that want to work in the evenings.
In conclusion
As mothers we have very busy lives. Finding jobs or making our current jobs flexible can be difficult. It is definitely possible and there are many jobs for mothers that can provide a good work/life balance. If you would like to read about balancing motherhood and work you can read this article.
FAQ's – good jobs for mothers
1: Can you provide examples of good jobs for mothers who want to work from home?
Answer: Certainly! Some good jobs for mothers who prefer working from home include freelance writing, graphic design, virtual assistance, and online tutoring. These roles offer flexibility, allowing you to balance work with family responsibilities.
2: How can I ask my employer for flexibility if I'm currently in a traditional office job?
Answer: To request flexibility from your employer, start by researching your company's policies. Then, schedule a meeting to discuss your needs and how they can benefit the company. Be prepared to provide a well-thought-out proposal that demonstrates how you can maintain productivity while working remotely, adjusting your hours, or adopting a compressed workweek.
3: What are the advantages of starting your own business as a mother?
Answer: Starting your own business can provide several advantages for mothers. You have the flexibility to set your own schedule, which is especially valuable for managing family commitments. You can choose a business that aligns with your passions and skills, and potentially work from home. Additionally, as a business owner, you have the potential for greater financial independence and the ability to create a work environment that suits your needs.
Real Mum stories
Kathleen shares the job that has been great for her in motherhood, and how she is able to travel and make money. How I travel and make money