What you need to know about starting school!
Is your child about to start school? Not sure what to expect? In this survival guide we are going to tell you all you need to know about your little ones starting school!
It isn't just children who get nervous about starting school. Entering the world of school as a parent can be as daunting as it is exciting. As your child takes their first steps into formal education, you, as a mum, embark on a unique journey of your own. From navigating the sometimes treacherous waters of social interactions with other mums to deciphering the mysteries of the school's WhatsApp group and dealing with the Parent-Teacher Association (PTA), this survival guide is here to provide you with valuable advice and tips to make this transition smoother for both you and your child.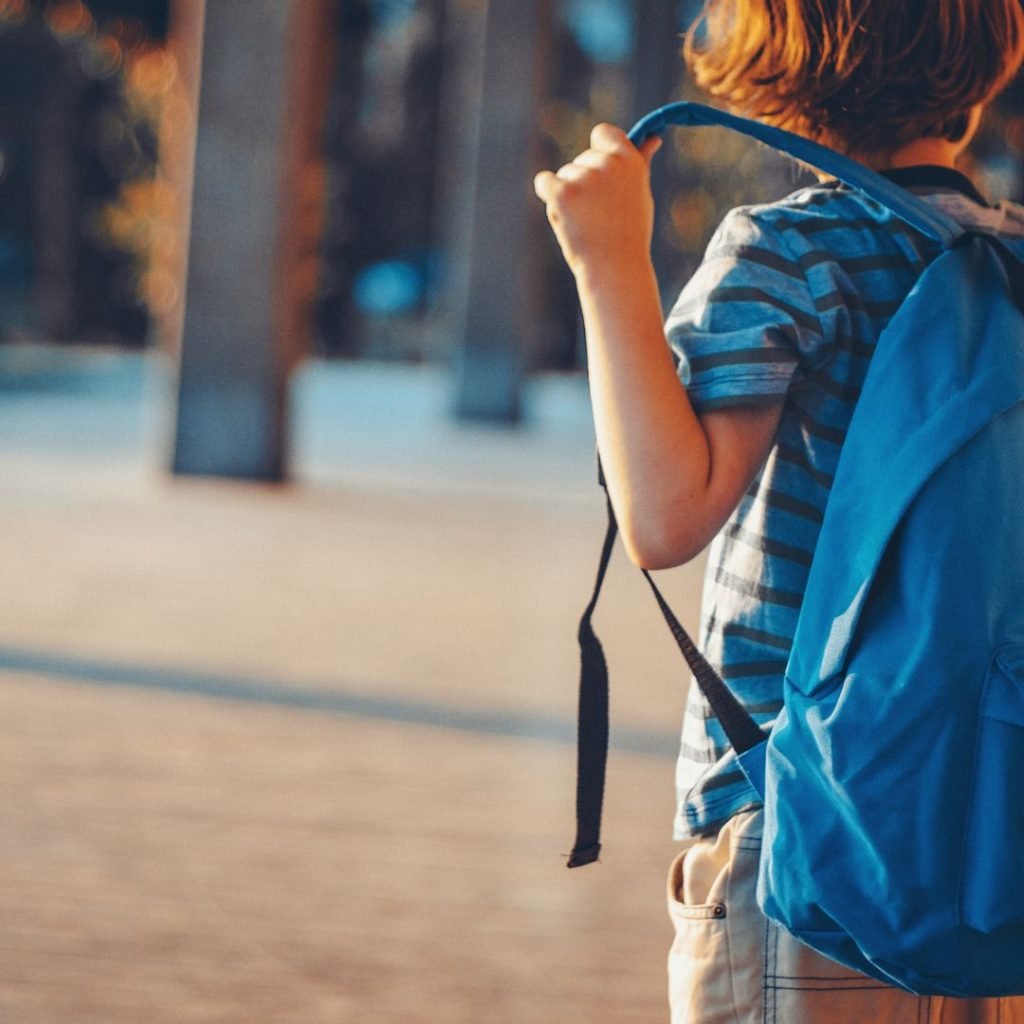 Tip one for starting school – The first day!
Starting school is likely to be met with a level of sadness. Your baby is all grown up! Personally, I hated the idea that a complete stranger would be spending more time with my child than I would. These feelings will pass, I promise. There will be lots of nervous smiles passing between parents. Possibly the occasional jokey eye roll too. Whatever you are feeling on that day, don't let guilt be one of those feelings.
Older children will rush through the gates, parents at the gates will be sighing with relief, and soon my friend, this will be you. It may not seem like it just yet. Your child enters the school gate in their pristine uniform, with perfectly styled hair. They will come out resembling a child that has been dragged through a hedge backwards. They will have had a great time and made lots of friends. Your journey into school life has begun!
Tip two for starting school – The Mums!
Sometimes the school playground resembles a jungle, this is because of the Mums. Most Mums have a few different groups, scope them out in the first week and decide which one you feel you would fit in with best. Looking around, you may decide you'd rather poke red hot pins through your eyes. You will be spending time with these women. You will have to make small talk at various birthday parties, so it's good to be pleasant. These are the Mum gangs that usually frequent the playground.
The Goody two shoes Mum
These Mums will usually be on the PTA, and will definitely be the class reps on the WhatsApp group. (We'll come onto that later!) These school Mums are lovely, but will definitely try to rope you into volunteering and helping out at any given opportunity.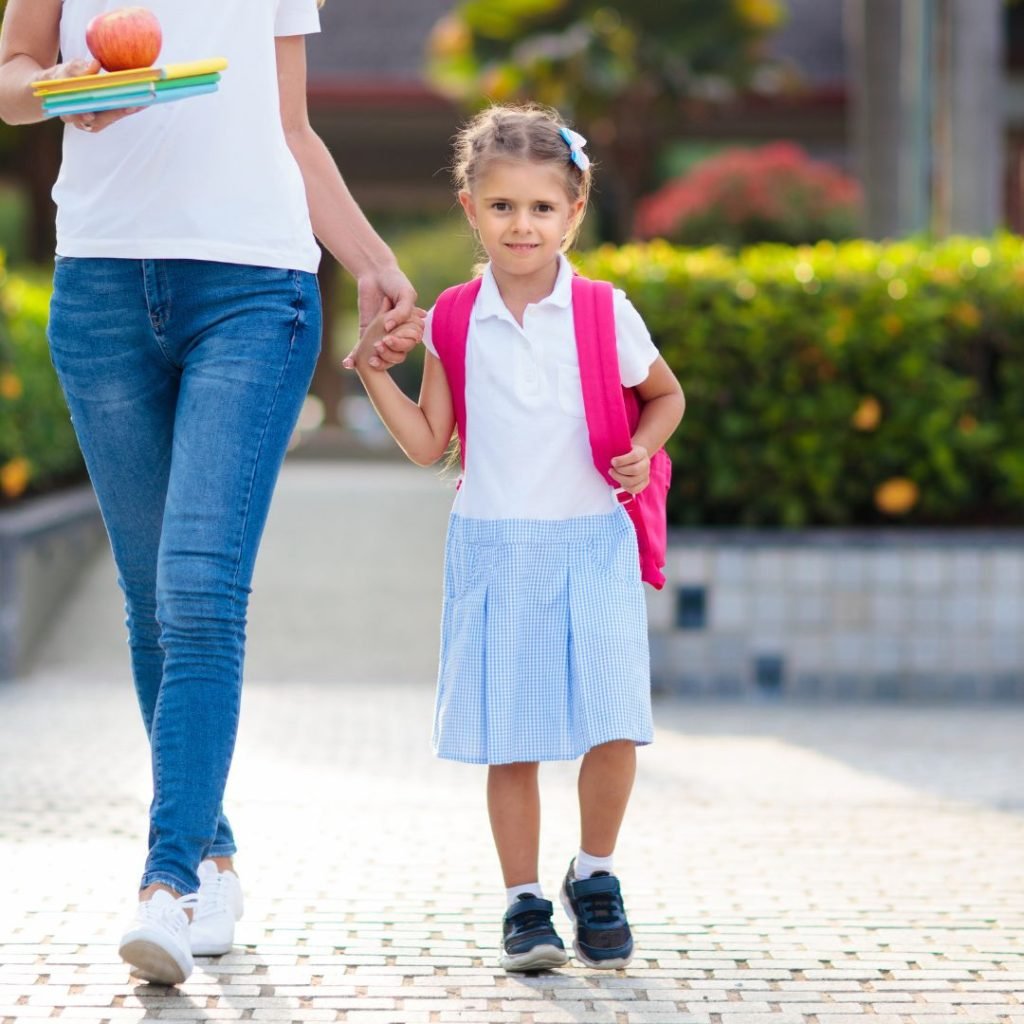 The busy Mums
These school Mums will have their phone permanently glued to their ear. They don't seem to acknowledge their kids, so other Mum's don't stand a chance. The closest you will get to these Mums is a whiff of their Chanel as they rush past.
The veteran Mums
These school Mums have older children. They know all the teachers, and the drills for mufti days, school fetes and the like. They quite often don't give a sh*t, and are my favourite type of Mums.
The bitchy Mums
It's great to be on good terms with these Mums, because they're usually well, b*itches. You don't have to be bezzies with them, but it's good to keep them on side. You can usually see them whispering behind their hands to one another.
The Mums who don't give a sh*t
These Mums are often the ones who's kids are running feral in the playground. Throwing stones, climbing fences, best to try and keep your kids away from their kids so you don't have to mingle.
The normal Mums
In amongst these Mums, there are regular, everyday normal Mums. These are your people!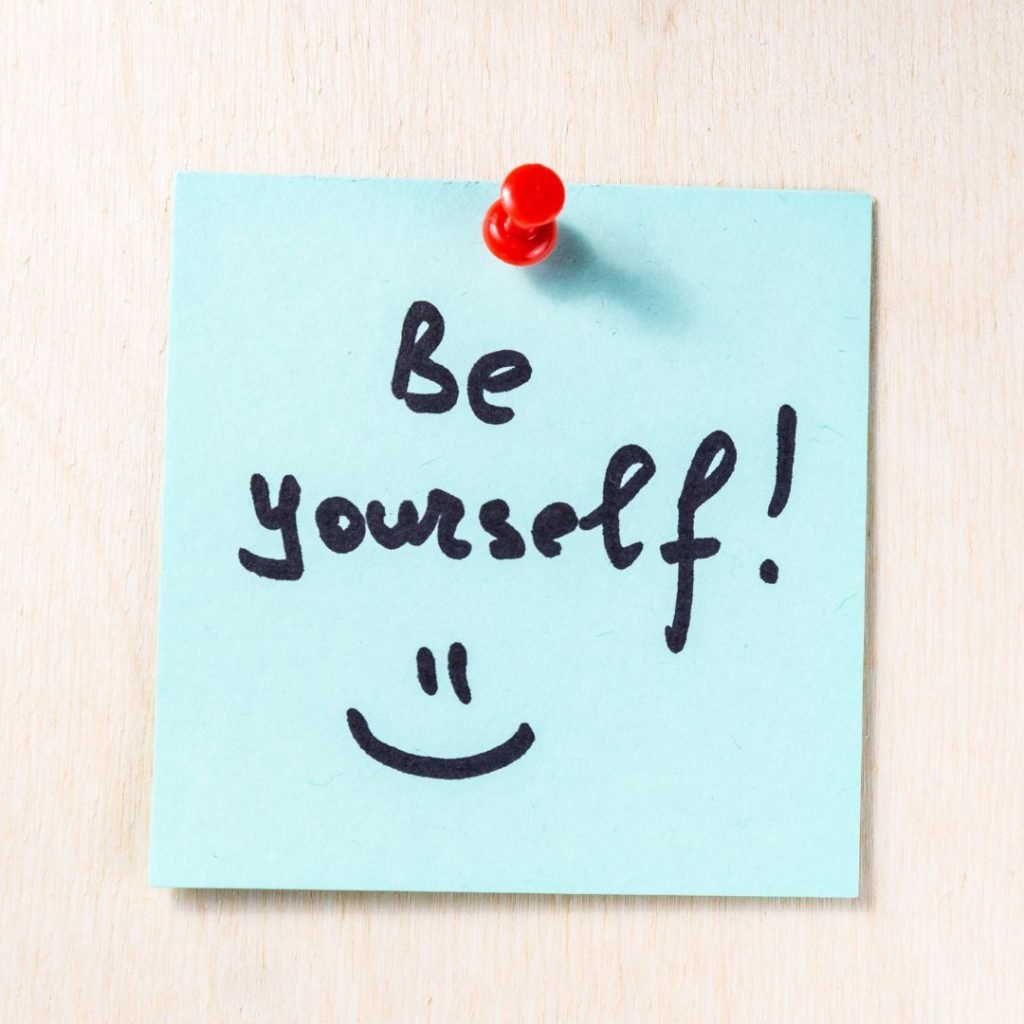 How to survive the school Mums
1. Be Yourself
One of the first challenges mums face when their children start school is the desire to fit in with other parents. Remember, you are not alone in feeling this way. The key is to be yourself. You are enough. Authenticity goes a long way in forming genuine connections. Embrace your unique qualities, and you'll naturally find like-minded friends.
2. Initiate Conversations
Don't be afraid to start conversations with other mums. You don't need to wait for someone else to initiate the conversation. Whether it's during drop-off, pick-up, or school events, a friendly greeting or a simple compliment can be a great icebreaker.
Tip 3 for starting school – WhatsApp group
The WhatsApp group can be an absolute godsend. It can also be a massive pain in the arse. A message usually comes home from the school about it, but it may be worth asking one of the other Mums to be added. There are always reminders about PE kits. In the lead up to Christmas there will be a lot going on. The WhatsApp group will be your friend.
Sometimes a gaggle of Mums can lead to drama though. Try to remain neutral and lurk in the background if in doubt. You can guarantee someone's kid will send a photo or voice note. So it's not all bad.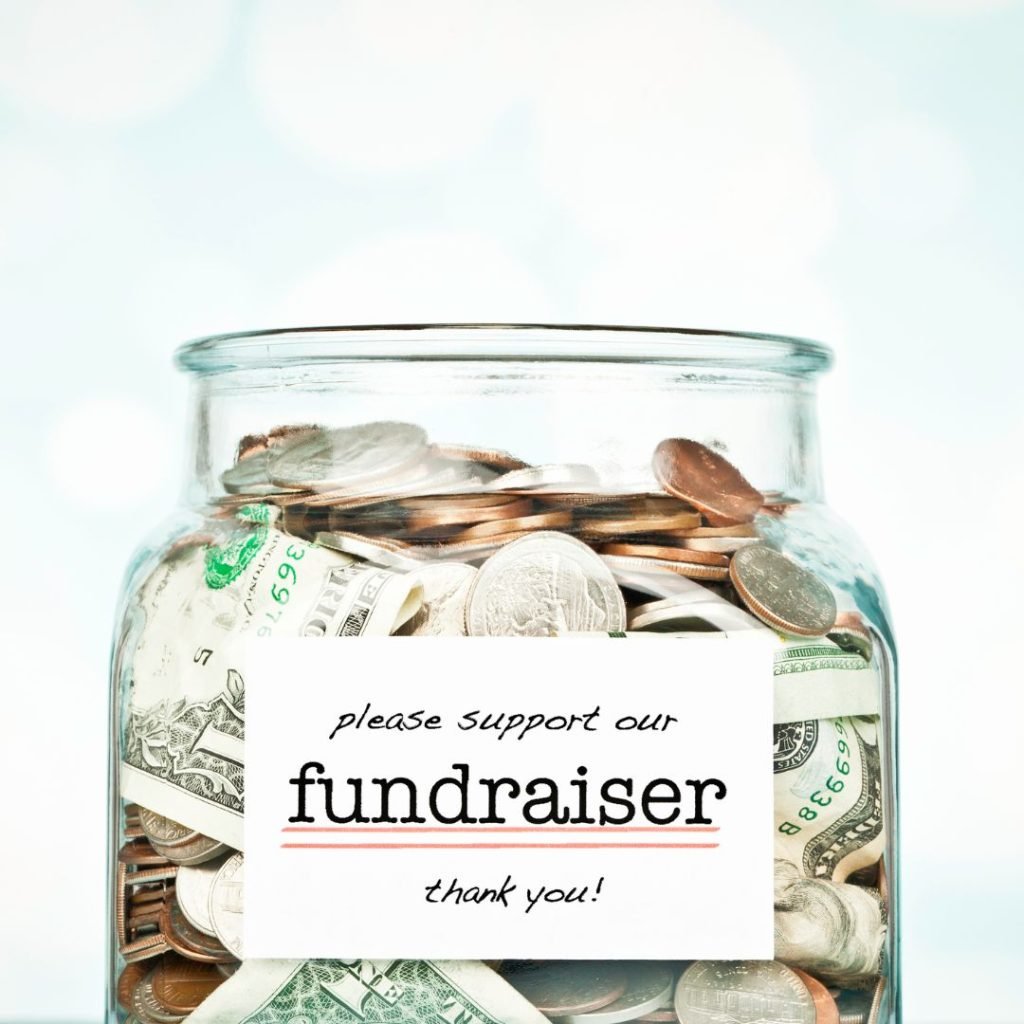 Tip 4 for starting school – Be prepared
There are ALWAYS things happening at school. School trips, class assemblies and art showcases. There are also a lot of mufti days & fancy dress too! Be prepared for mufti days, they usually pop up around the time of school fetes. Gone are the days of dropping £1 in a bucket. These days they want a bottle in exchange. Keep any leftover bottles of plonk in reserve just in case.
There is a World book day once a year, plus children in need. Keep an eye on the older children for any themed days happening in the future. I recently found a Tudor boy costume in a charity shop for £3.50. I know my eldest will need a Tudor costume next year, so now I have one ready!
Tip 5 for starting school – Party time!
There will be a LOT of parties in the first year. In reception children often invite the whole class to parties as they don't know all the children well enough. It's a good idea to stock up on toys or books if you see things on offer, ready for parties. While we're on this subject, don't feel under pressure to invite the whole class to your child's party!
Tip 6 for starting school – Peer pressure
It's understandable to commit to things while trying to get to know everyone. This can be a great way to get to know people, but don't overdo it. There is no need to sign up to everything.
Tip 7 for starting school – Use your time wisely
If you can use the time while your child is at school to do something for yourself – then do! It can be a great opportunity to do some self-care. This will not only benefit you, but your child too. It can be tempting to clean the house from top to bottom, or rush around completing chores. Don't feel guilty about putting your feet up with a cup of tea and reading a book!
FAQ's
Q1: How can I handle schoolyard gossip and drama among other mums?
A1: The best approach is to stay neutral and avoid getting involved in gossip. Remember you may not have anything in common with these women, other than having children in the same class. Focus on your child's education and forming meaningful connections with those who share your values and interests.
Q2: How can I balance my involvement in school activities with my own personal and professional commitments?
A2: Prioritise your commitments and be realistic about what you can manage. Communicate openly with your child's school and fellow parents about your availability and limitations. If you don't want to be involved with any of them, then that's fine!
Q3: How will I cope?
A3: It can be a big adjustment, but you will adapt. Find a routine that works for you.
In conclusion, embarking on the journey of having a child in school comes with its own set of challenges, but with the right mindset and strategies, you can thrive as a school mom. Embrace your uniqueness, find your support network, and remember that your involvement can positively impact your child's educational experience. As you navigate the world of school, you'll find that you're not just surviving; you're thriving.
In conclusion, having a child starting school comes with its own set of challenges. With the right mindset and strategies, you can thrive as a school mum. Embrace your uniqueness. As you navigate the world of school, you'll find that you're not just surviving; you're thriving. You've got this!
Have you got any tips for Mums who's children are starting school? Share the love and add them in the comments